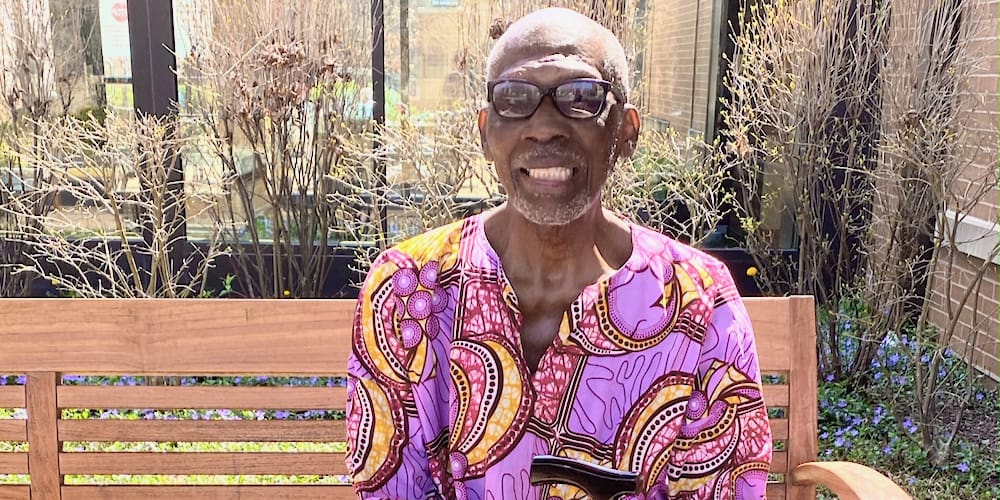 St. Croix sailor, musician, teacher, artist and conch shell blower Wilfred "Junie Bomba" Allick is asking his community for help. A staunch advocate for local youth and adults, Bomba is on the other end of the spectrum. The island's icon is legally blind and has stage 4 prostate cancer.
Bomba left St. Croix in late 2020 to seek medical attention for issues that were plaguing him. He has been treated for glaucoma and prostate cancer and has high hopes of fully recovering.
Bomba's daughter, Haley Allick, is on the GoFundMe Team requesting donations to help with Bomba's medical bills and his transportation back home to St. Croix.
Folks may know Bomba through his many accomplishments, with sailing being his main endeavor. Every summer since 1990, Frederiksted Community Boating co-founders Bomba and Susan Beach and certified sailors taught sailing to children ages eight and older. The four-week sailing camp took a hiatus in 2020 due to the COVID-19 pandemic.
Last month, Bomba's close friends and members of the Alpha Phi Alpha Fraternity came together to clean, sand and paint the school's dinghies in preparation for this summer's sailing camp.
It was a huge success of community participation and camaraderie, but the program has suffered a recent setback. Beach is having trouble finding two certified sailing instructors to keep the 2021 summer program running for the period July 5 through 30.
Interested parties can apply for the sailing positions to Susan Beach at susan.k.beach@gmail.com.
The Caribbean Centers for Boys & Girls of the Virgin Islands participated when the program marked its 20th anniversary in 2019 and plans to participate this year, Executive Director Neil Canton said.
More information is available online at:
Caribbean Centers for Boys & Girls of the Virgin Islands website
CCBGVI Facebook page
Donations to Bomba's medical expenses and transportation to St. Croix can be made at the GoFundMe website.
If you would like an alternative way to send funds, please mail donations to: Wilfred E. Allick Jr., Laclede Groves-Lutheran Senior Services, 723 S. Laclede Station Road, St. Louis, MO 63112.