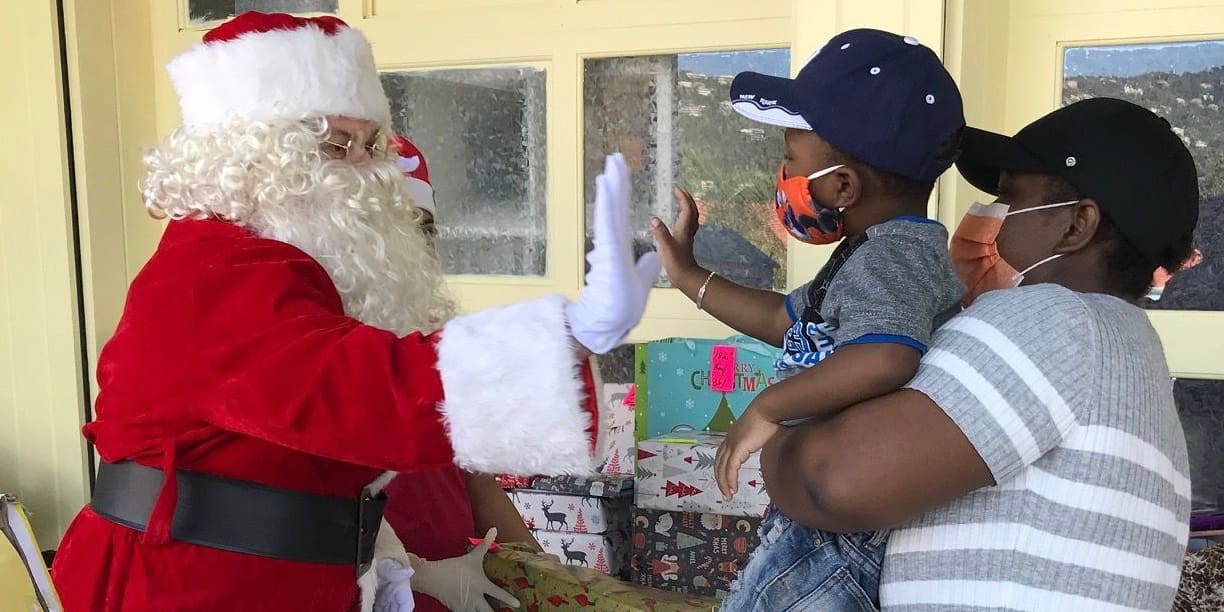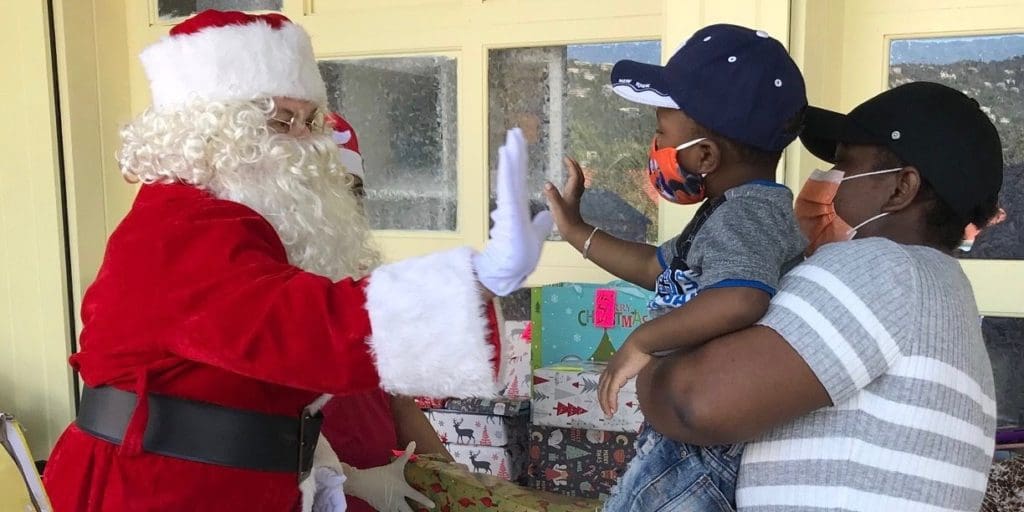 Donations from local residents, businesses and non-profits helped fund a St. Thomas toy drive that netted hundreds of presents and gave youngsters a chance to celebrate Christmas Eve safely with Santa, who arrived by fire truck – escorted by the V.I. Police Department – at the Virgin Islands Children's Museum in Charlotte Amalie.
Organized by Bruce Flamon through the Community and Police Association and his "Come On, Man" radio show, the Thursday drive brought together several local non-profits, including the Family Resource Center, whose families benefitted from the drive, and the Community Foundation of the Virgin Islands, which funneled more than $900 in donations from local businesses.
Flamon and his wife Tracy also received an outpouring of toy donations from local residents responding to posts from the couple on Facebook.
Students from Antilles School then joined a handful of community volunteers at the V.I. Children's Museum, which was offered by the organization's Executive Director Chantel Hoheb as the collection site, to sort the presents a few days ahead of the distribution Wednesday morning.
"We even had a Santa hotline set up for children and families to call into," Flamon said. "It was a joy for us to be able to do this and we are so grateful to have such strong community partners who continue to offer us the support and platforms to keep doing good. Thank you to everyone who helped and participated."
Families were socially distanced and masked during the distribution, which began with the arrival of Santa by fire truck. The remaining gifts were given to V.I. Fire Services for its community toy distribution later in the week.