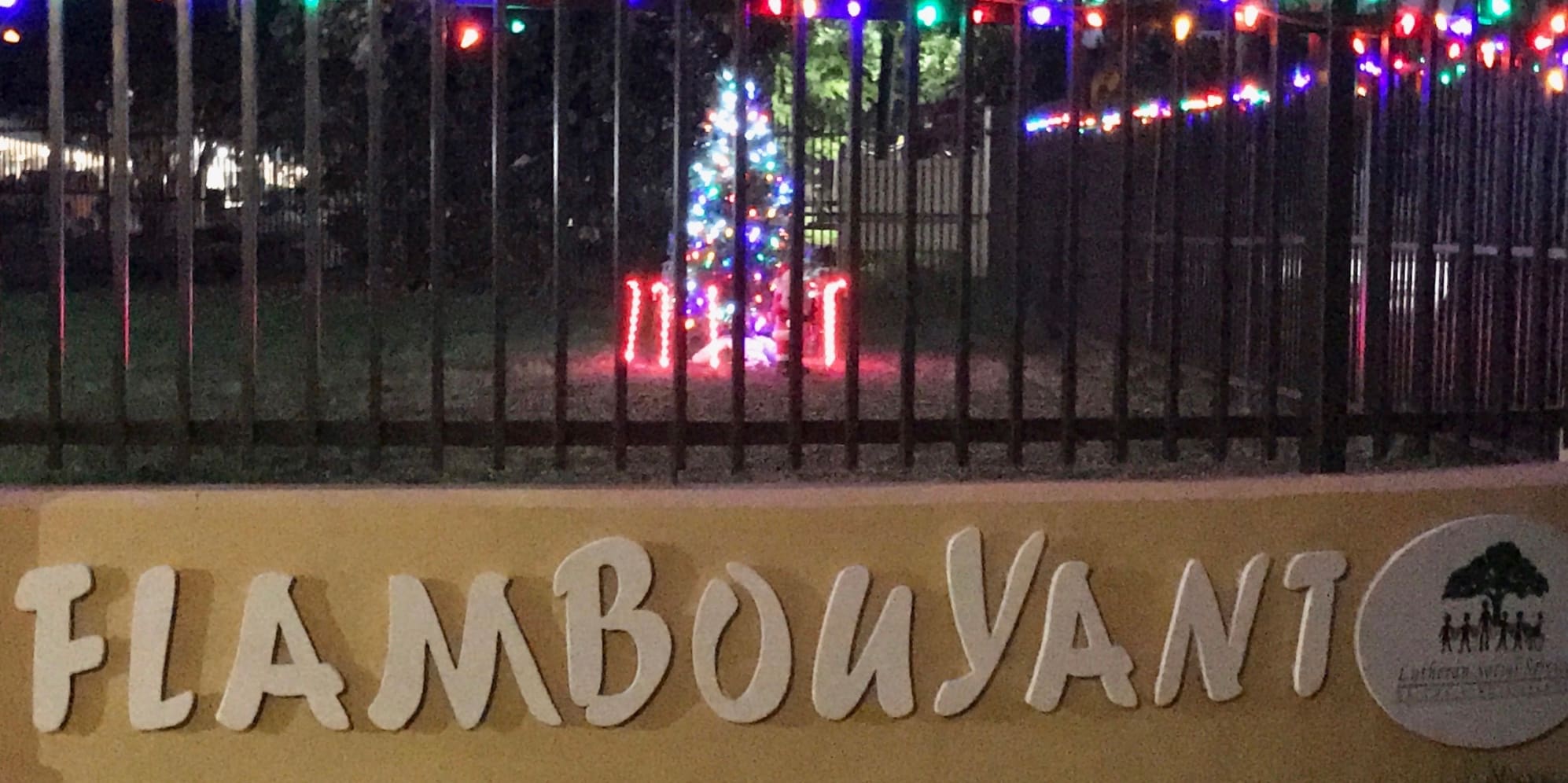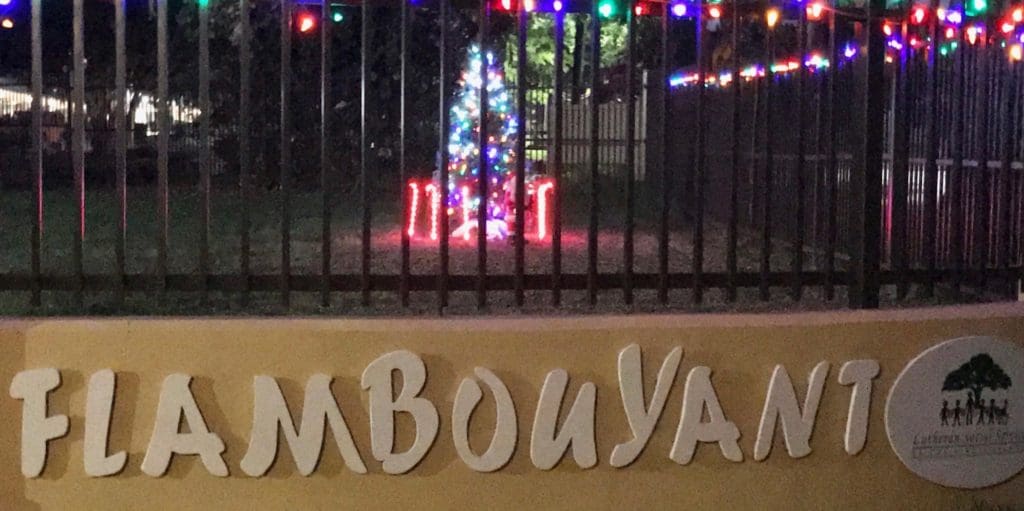 Seniors living at Flambouyant Gardens on St. Croix were treated to a holiday luncheon Wednesday, provided by Cane Bay Partners V.I.
In deference to COVID-19 precautions, the freshly boxed lunches were delivered by Americorps Volunteers to the residents at their apartments.
The senior living facility is operated by Lutheran Social Services of the Virgin Islands. Service Coordinator Judy Velasquez described the catered meal as "a delicious feast with pork, chicken, fish, seasoned rice, stuffing, macaroni and cheese and all the trimmings that delighted the palates of all."
"I am so excited," Velasquez said.
Wednesday's pre-Christmas meal was not the only contribution presented to the facility by the community, Velasquez said.
– Alpha Kappa Alpha Sorority has donated gifts for the residents' "wish list," placing them each day under the Flambouyant Gardens Christmas tree.
– Cane Bay Partners V.I. donated the holiday lights that lit up the gazebos and the fencing around the entrance to the housing facility.
– The fire department donated the live tree that sits at the entrance, Velasquez added.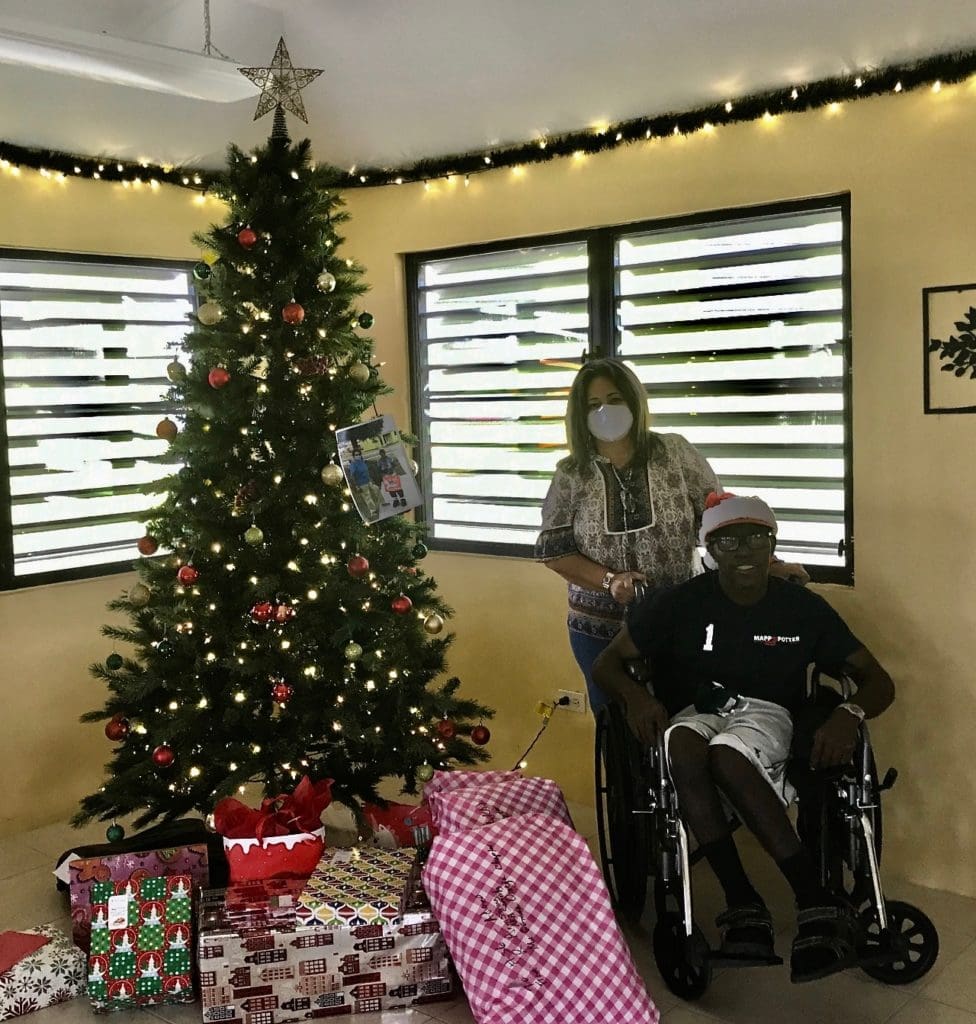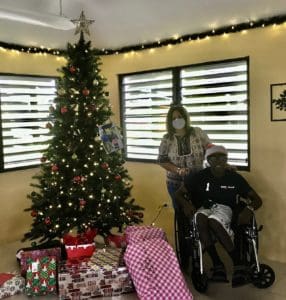 "It's been such a heart-warming delight," she said. "It's so exciting to see our residents so happy when the tree lights up as darkness falls. It really brings hope and happiness to them. I've seen their change since COVID-19. They've had to stay away. We can't gather in the community center like before. The generosity of the St. Croix community has been heartfelt by them."
Velasquez said residents lost their furnishings due to the damages caused by Hurricane Maria. Some residents who are new to the facility came with no furniture at all.
Kirk Chewing and David Johnson of Cane Bay Partners V.I. came together to create uplifting moments during the COVID-19 pandemic, according to Keziah Sullivan, Lutheran Services of the V.I. director of fund development. "They donated furniture for five residents and four Early Head Start families."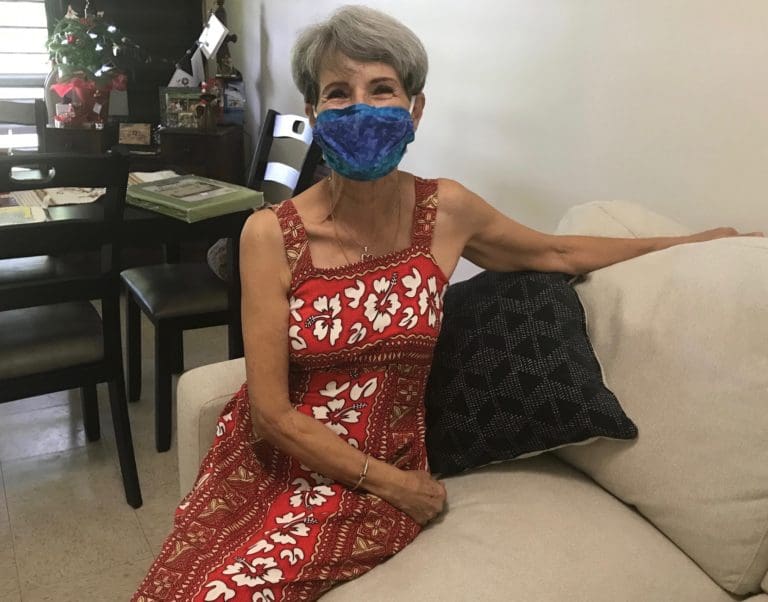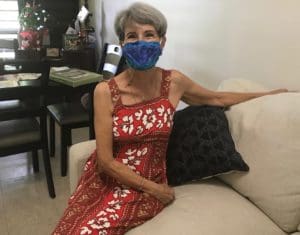 Irma Gomez-Gomez is one of the happy recipients of new furniture, compliments of Alpha Kappa Alpha Sorority. Her new sofa was a total surprise, she said. Gomez-Gomez knew she was getting a piece of furniture, which she thought was a chair to add to her dining table set.
"They called out to me, and when I opened the door, there was this huge furniture. I was so excited. I am so happy. I am really, really happy. I started crying. When they asked to take a picture of me, I jumped on my sofa," she said.
Gomez-Gomez, a native of Colombia, South America, moved to Flambouyant Gardens a month before Hurricane Maria, and the storm took her roof and destroyed her furniture.
She left St. Croix and traveled to California and Canada to spend time with her daughters, she said. She returned to St. Croix in November 2019 and moved to her Flambouyant Gardens apartment.
Americorps volunteer Lillian Rodriguez helped direct the Source to Gomez-Gomez's apartment. Rodriguez is one of three volunteers assigned to Flambouyant Gardens.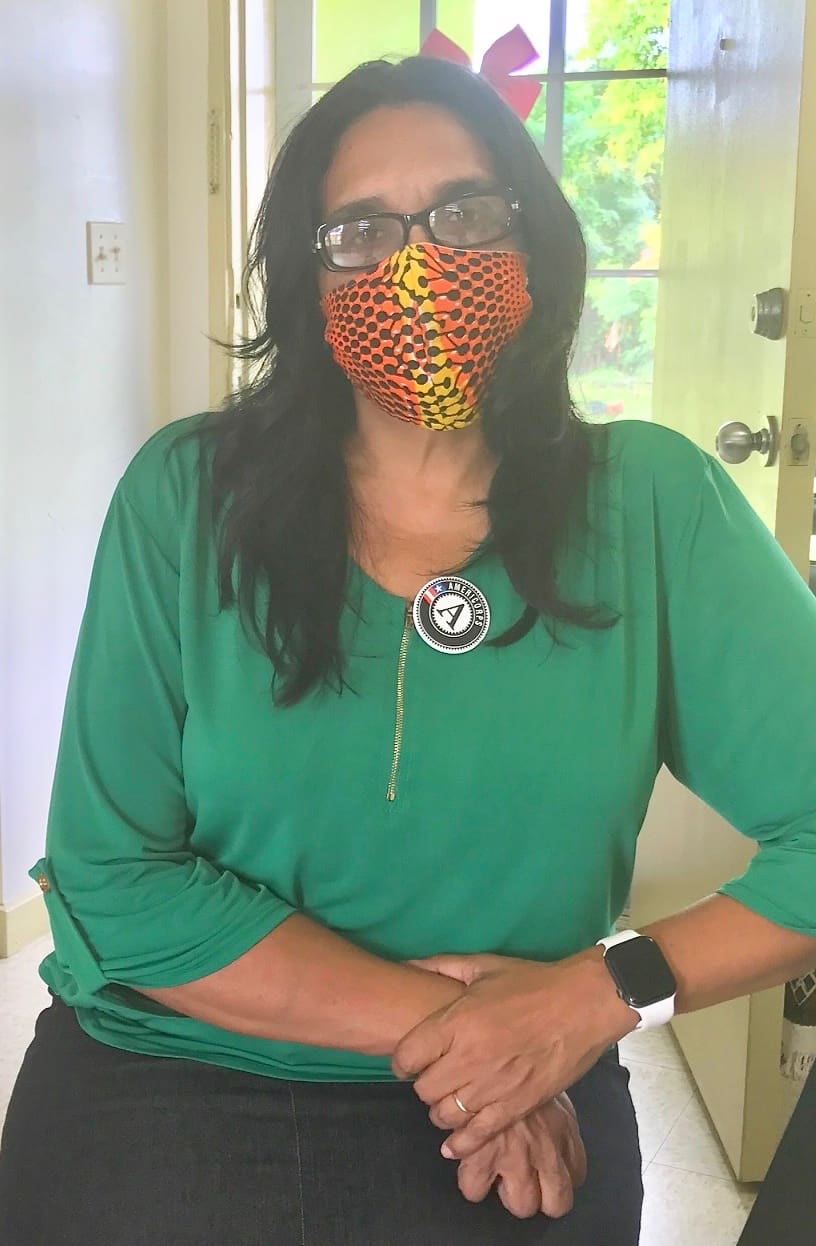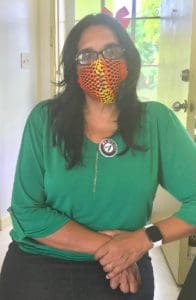 "I love it," she said. "We check on the residents every morning and every evening before we leave. Our duties are helping with laundry and housekeeping. We sweep, do dishes, and we are always available when they need us."
Americorps volunteers' assignments are for a three-year duration.
Reuben Turner is a 30-year resident, who moves around the Gardens in his wheelchair. Cerebral palsy claimed most of his mobility as a young child, he said.
"I went from wearing braces and using a walker for mobility when I was in school, but it took me a long time getting around, so I opted for the wheelchair."
The 54-year-old Turner lives alone at Flambouyant and takes care of himself. He cooks his own meals on weekends, when Meals on Wheels is not available, he said.
"I understand how the stress of COVID-19 has affected most people, but I don't take it on. I have learned to balance my life."
Asked how he feels about the benevolence bestowed upon him and the other residents, Turner said, "It's so good that the community shows how they care for us. We are not forgotten. So many people are willing to step up and help." Turner smiled and said, "I'm looking forward to opening my gifts on Christmas."
"Most of the Cane Bay Partners V.I. philanthropy has focused on programs geared towards enhancing educational success for the children in the Virgin Islands. However, this year they decided to do something extra – something immediate and cheerful," Sullivan said.
The pandemic has certainly complicated Lutheran Service's holiday traditions. In the past, the holiday energies were focused on bringing the organization's entire family and visitors together for a grand Christmas party – each year being the cornerstone of Christmas festivities agency-wide, Sullivan added.
"In a decision to keep safety first and capture the essence of Christmas cheer, we created a festive atmosphere with the help of businesses and community members at our invitation," Sullivan said.
Beneath the live tree in the Julie Swanson Community Center, gifts were piled high with Alpha Kappa Alpa Sorority donations creating a festive Christmas Day for the residents of Flambouyant Gardens.
Editor's note: This story has been edited since it was first posted to correct the organization that donated a sofa to Irma Gomez-Gomez. The Source regrets the error.