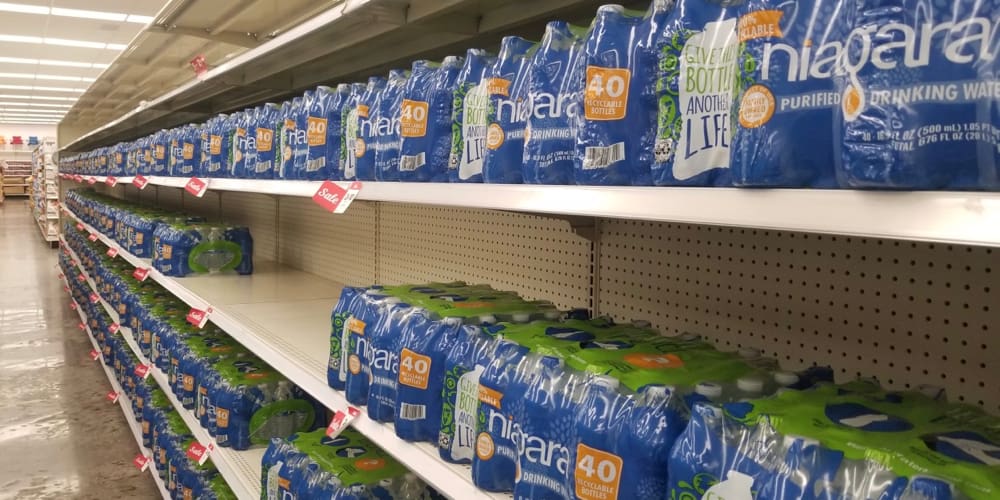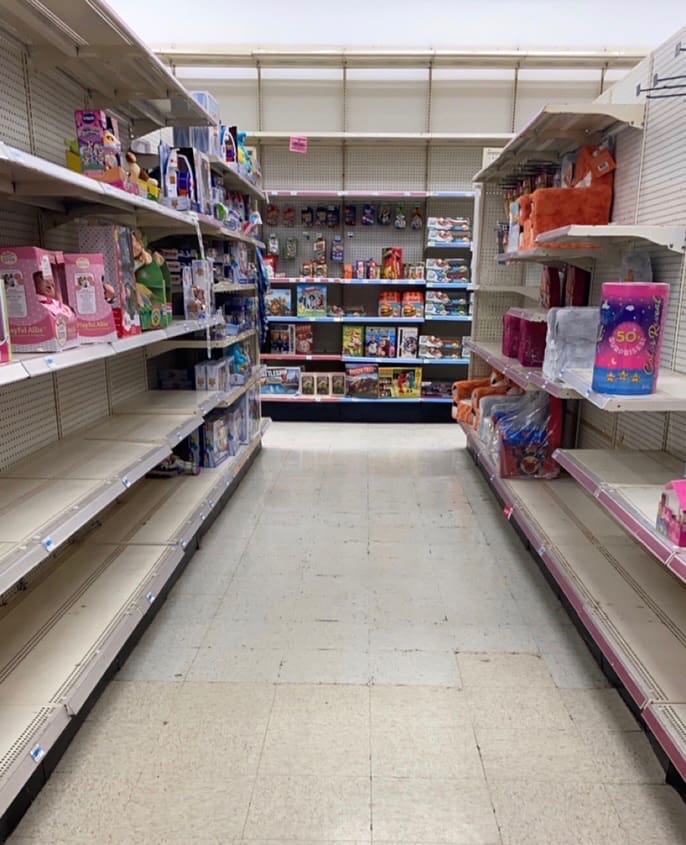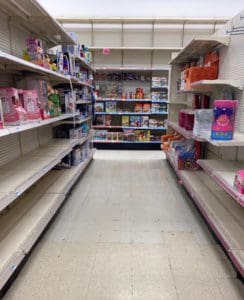 The holiday season may seem a bit grim for Kmart shoppers in the Virgin Islands this year. The retail store is visibly empty, with some restock items nowhere in sight, and management remains tight-lipped about the stores' future.
Back in July, the four Kmart stores in the U.S. Virgin Islands – at Sunny Isle Shopping Center and Sunshine Mall on St. Croix and Tutu Mall and Lockhart Gardens shopping centers on St. Thomas – sported a lot of empty shelves. But the store's management continues to maintain that they are open for business and compare their status to other big box stores such as Home Depot. "Home Depot runs out of items," said one store official on St. Croix. "We just had a Black Friday sale a week earlier than everyone else. We need to restock."
The Source contacted a representative in the St. Thomas location but was directed to the public relations office, which was not available for comment.
About 10 years ago to Kmart was one of the largest retailers in America and a major shopping stop in the territory. Shoppers would fill the Kmart parking lots on Black Friday and line up as early as possible to get the best deals. Now that's a memory of Christmas past. It almost impossible to find bedding, what was the electronics section is blocked off by shelving, and the children's toy section is nearly empty. Kmart in the States has gone from more than 2,100 stores to 34, and in the U.S. Virgin Islands it was once a mainstay for resources but now shoppers have to turn online to find items.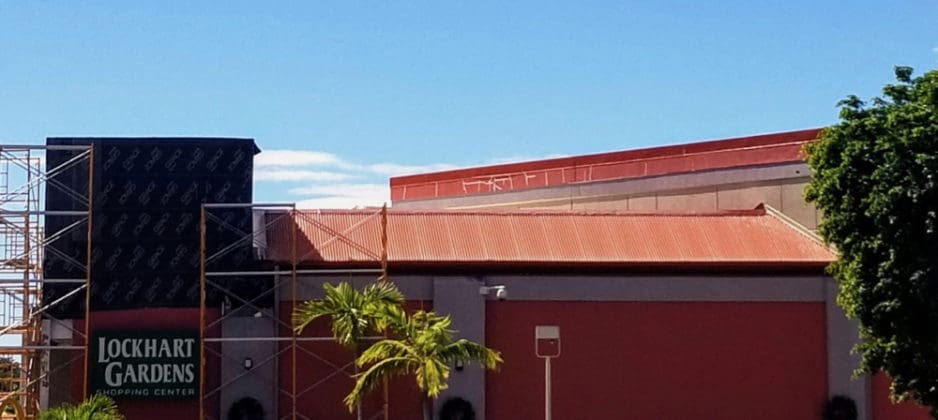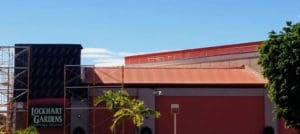 "I tried to buy wrapping paper and trinkets for my tree, but apparently the selections are close to nonexistent," Judy Robles said while shopping in Kmart on St. Croix. "I am not comfortable ordering my decorations, I like to physically see what I am buying."
What you can find at a Kmart store are items strategically spread out on shelves and tons of sale pricing. Sales on clothing, detergents and groceries seem to be a staple for the retail store. Stroll through the card section in Kmart on St. Croix and you will find children's masks inserted into the pockets where cards were once placed.
At the Kmart near Havensight, the outdoor signage is stripped and scaffolding stands where the store's name was once displayed.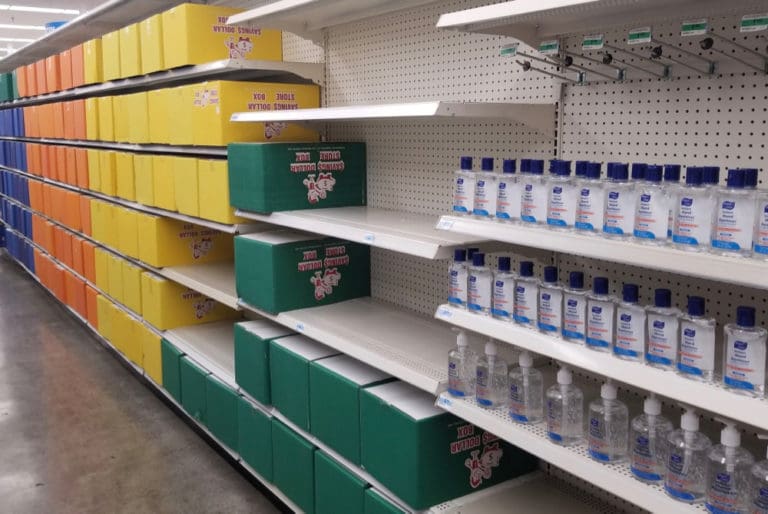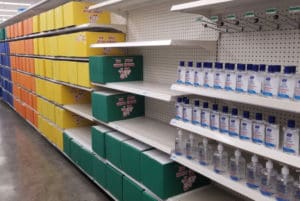 One shopper on St. Thomas said, "My mother, who likes to purchase things via Kmart and then have me pick them up in-store, said that the St. Thomas location is no longer in the drop-down menu when ordering. Since last month St. Thomas is no longer available for her to choose."
In 2017, Sears Holdings, the parent company that owns Kmart and Sears, announced its "substantial doubt" that Kmart would survive, but didn't show much concern for the four Kmart stores in the U.S. Virgin Islands because they were not facing imminent closure.
In 2019, they denied a rumor of imminent closure that was circulating. At that time, Kmart hinted that corporate executives were working on a new plan to enhance the prospects for the future success of Kmart. That has yet to be seen. Within a year, the store has seemingly continued to dwindle, and rumors continue to circulate about the fate of the retail chain in the territory.
Meanwhile, Kmart continues to post job openings, confirming that they plan to stick around for some time. They have also launched a "Kmart Pharmacy with ScriptDrop prescription delivers a solution," campaign. The initiative allows customers to order and receive prescriptions from the Kmart pharmacy.