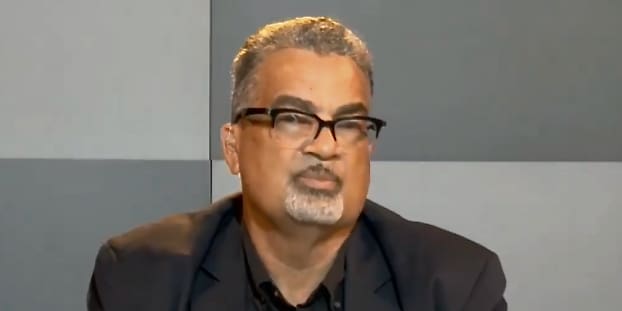 Midway through the effort to craft a 20-year strategic plan for the territory, Economic Development Authority CEO Wayne Biggs Jr. is feeling encouraged, thanks, he says, to the community's participation.
"We've actually been trying to do 'Vision 2040' in a fairly compressed time slot, but we've got good public input from the residential community, and as we expand over to the business community, we're getting responses from the business community also, so it's going pretty well thus far," Biggs said in a recent interview. Interviewed along with Biggs was Dan Gundersen of Camoin 310, the national economic development firm overseeing the first phase of the project.
Vision 2040 – funded by a $1.2 million grant from U.S. Economic Development Administration, with a 10 percent match paid by the Virgin Islands Housing Finance Authority – was announced in October by Gov. Albert Bryan Jr. While initially floated during his first State of the Territory Address in 2019, it took another year to secure funding and for the planning stages to come to fruition.
The current study is just one part of the project, Biggs said.
"There is a global marketing campaign, as to how do we market the territory for business investment? There is an energy sector section that we are going to create, and finally, the fourth element is capital formation. How do we get capital in here to start businesses, to provide assistance for small businesses and retain businesses here in the territory?" Biggs said.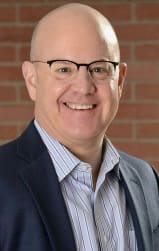 "There are many different facets to it – Camoin is just one small piece of this," Gundersen said.
So far, the effort that launched in October is on track to produce a completed draft plan by February. It has included several interactive town halls, a virtual open house, surveys targeting the residents of each island, businesses and the USVI diaspora, an invitation for general comment at the 'Vision 2040' website, as well as working groups and focus groups affiliated with different sectors of the economy.
The findings of the island-specific surveys, which are now closed for comment, will be revealed at three virtual town halls. The first, on Tuesday, Dec. 15, will focus on St. Croix, followed by St. Thomas on Wednesday, Dec. 16, and St. John on Thursday, Sept. 17. Visit the website for details on how to join the conversation.
The response so far has been heartening, Gundersen said.
"We are just today beginning to do the data analysis on the responses, but it's very encouraging news, the number of people who have responded," said Gundersen. "We had the surveys up on the website, and we were doing very extensive engagement and outreach and it produced over 2,400 responses from Virgin Islanders," he said, including more than 1,000 on St. Croix, 582 on St. Thomas, 179 on St. John and 656 from throughout the world.
"This is very indicative of the enthusiasm and, certainly, the passion and the love for the territory," said Gundersen. The business survey, which just launched, will be open for the next week on the website.
"It's for all businesses, whether it's one person or a two-person mom and pop shop, or if you've got 400 or 500 employees. We want everybody involved in this," Biggs said.
While the community could be excused for having plan fatigue – for example, there's a Blue Economy Plan, a Tourism Master Plan and a five-year Comprehensive Economic Development Strategy that the University of the Virgin Islands is working on – Biggs said, Vision 2040 will be the umbrella plan that keeps the others on course to achieve their goals.
If that all seems a tad esoteric, without concrete solutions to perennial problems such as the Water and Power Authority's debt and crushing utility rates, and the pending insolvency of the Government Employees' Retirement System, Biggs said Vision 2040 will help by identifying target industries that will put the territory on the path to economic prosperity.
The end goal is to create an atmosphere – a "quality of place," in visioning parlance – where businesses want to stay and invest, and by extension, people and their families.
"We're trying to create a quality of place here, where we will have a vibrant economy, and we'll be able to attract and retain creative talents here in the territory, but also where you will have the additional ancillary areas – whether it be health, education, green space, recreational facilities – that will really create that quality of place," said Biggs.
"That's what the plan is going to try to determine – what can we attract that will assist us in regard to growing the economy, growing the tax base, attracting more jobs, creating a diversified economy, so we can be a little more resilient in times of natural disasters and economic disasters," Biggs said.
The timing is especially important. More than a billion dollars of federal aid money allocated to the USVI in response to hurricanes Irma and Maria in 2017 will help to make Vision 2040 not a pipe dream but a reality, Biggs said.
"We believe that the territory can benefit significantly and create this renaissance as a result of not only having a plan but also having federal money that is going to be pouring into the territory," said Biggs.
"It's been earmarked for quite some time, but we're seeing the results now, where there are FEMA settlements, there's a variety of ongoing things that are happening. We expect infrastructure to improve, we expect the community to improve as a whole – our educational system is being relooked, our labor workforce is being relooked. Everything is on the table right now, and if we do this correctly, as Virgin Islanders we can really come out on the winning end in the next 20 years," Biggs said.