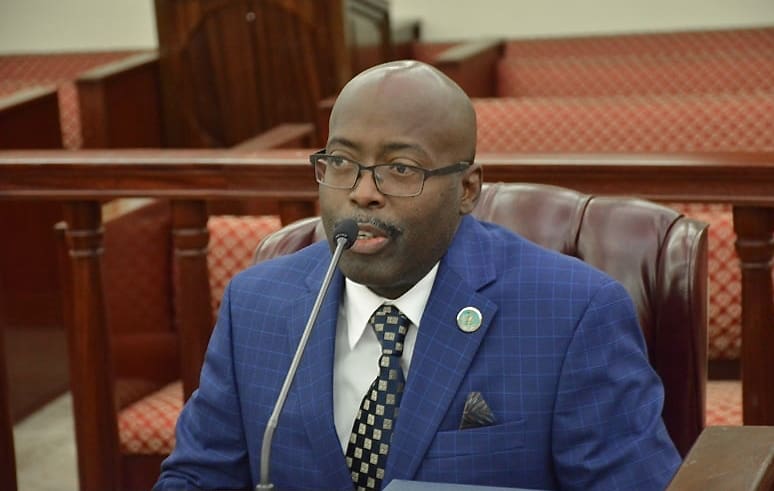 In a letter to Gov. Albert Bryan Jr., members of three police unions signed an official notice of no confidence in Virgin Islands Police Department Commissioner Trevor Velinor and called for his removal.
The letter, made public on Monday, is signed by three union leaders and is thick with what they perceive as Velinor's deficiencies.
"Be mindful we are not a group of complainers or disgruntled employees," the letter reads, but instead members of the Policeman's Benevolent Association, the Enforcement Supervisors Union, Locals 118 and 119 and the Police Benevolent Association Locals 1910 STX." There was space for a fourth signature, but the president of LESU Local No. 119, Police Sergeant Jamale Griffin, did not sign.
The three who did sign wrote they raised a "plethora of concerns and issues we have with Commissioner Velinor's leadership" at a Sept. 14 meeting with the governor. Since then, they said in the letter, they have seen no change in Velinor's actions, and have decided to put together the notice of no confidence.
"It was our hope Commissioner Velinor would have taken heed and moved toward fostering truly constructive dialogue that would boost morale, improve VIPD's efficiency and increase our confidence in him. To the contrary, since that meeting, Commissioner Velinor has become more hostile and condescending to our membership, especially those who met with you or oppose his failed leadership decisions," the letter reads.
The union officials claim Velinor overlooked quality experience, managerial strengths and weaknesses in lieu of individuals who "would respond to his beck and call." They assert that Velinor has no plan for moving the department forward, has been disingenuous about the success of his initiative to recover illegal firearms, extinguished department morale, pitted units against each other and orchestrated transfers of qualified individuals.
But during Monday morning's police department press briefing Velinor said, "The narrative that you are hearing is a manipulation based on individual or individual's perspective."
While Velinor said he had no knowledge of the no-confidence notice sent to the governor, he said these situations can occur "when you are making tough decisions in an organization. Some people aren't going to like it."
The three union signees did not provide many specifics, but their general distaste for Velinor as commissioner was clear, saying Velinor had a "my way or the highway mentality," "a power issue" and an "I don't care, it's my decision, suck it up mindset."
Velinor did not discuss the correspondence, saying he had not yet received a copy, but he did say that all he had done for the last year was work.
"We are not just talking, we are working. So, if my work is determined to be on the fence of some, so be it," Velinor said.
"When you hold people accountable, there is always going to be pushback," he said. "When you start demanding that people work and demonstrate professionalism, there is going to be pushback. When you start disciplining consistent with the metrics, there is going to be pushback. When you start complying with the consent decree and demand that everyone adhere to the protocols established, there is going to be pushback. When you start doing what is right and saying 'you got to get out your car and walk the beat, and touch the flesh, and take the tints off,' there is going to be pushback … part of what we do is hold ourselves accountable and hold others accountable."