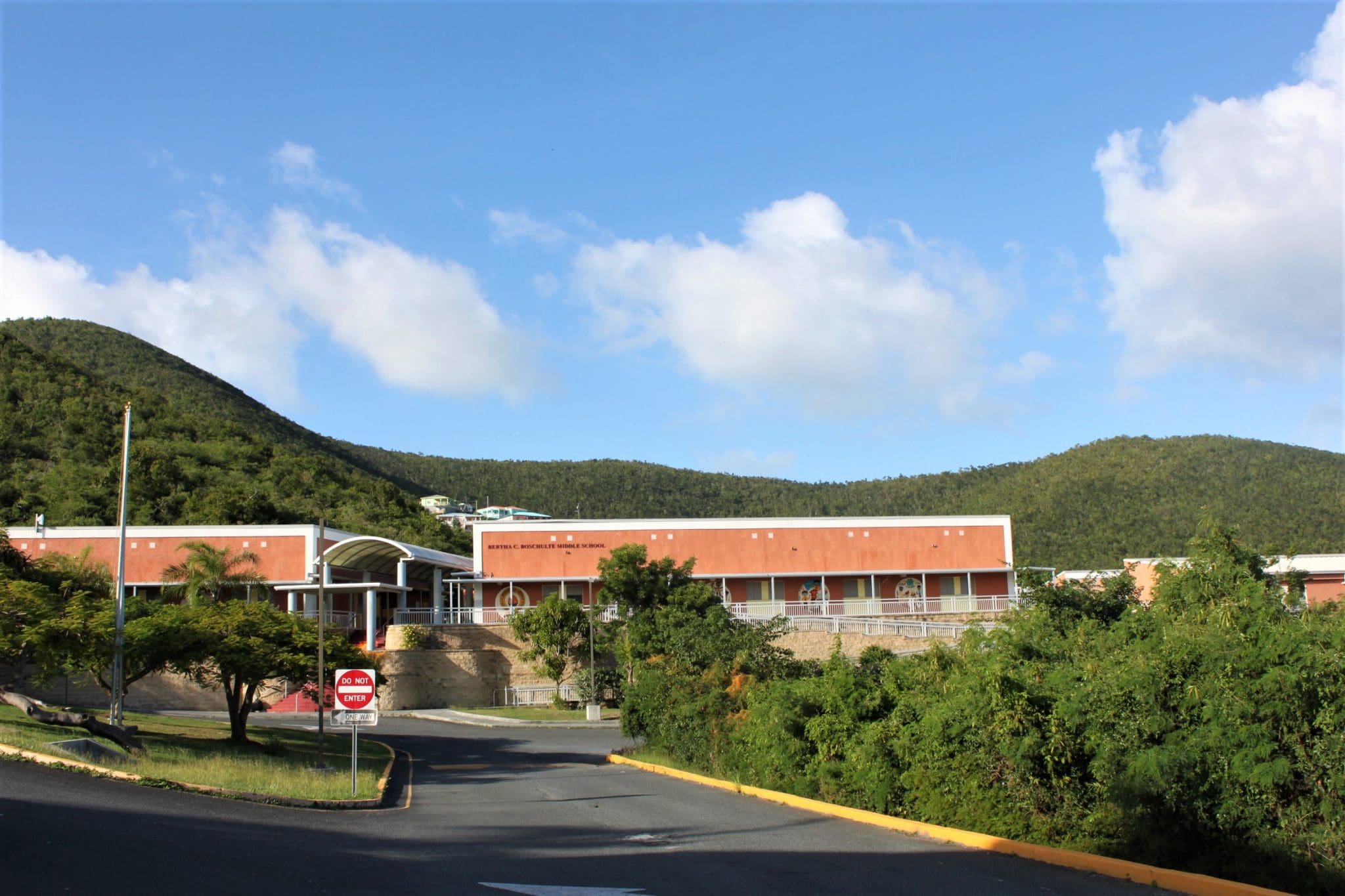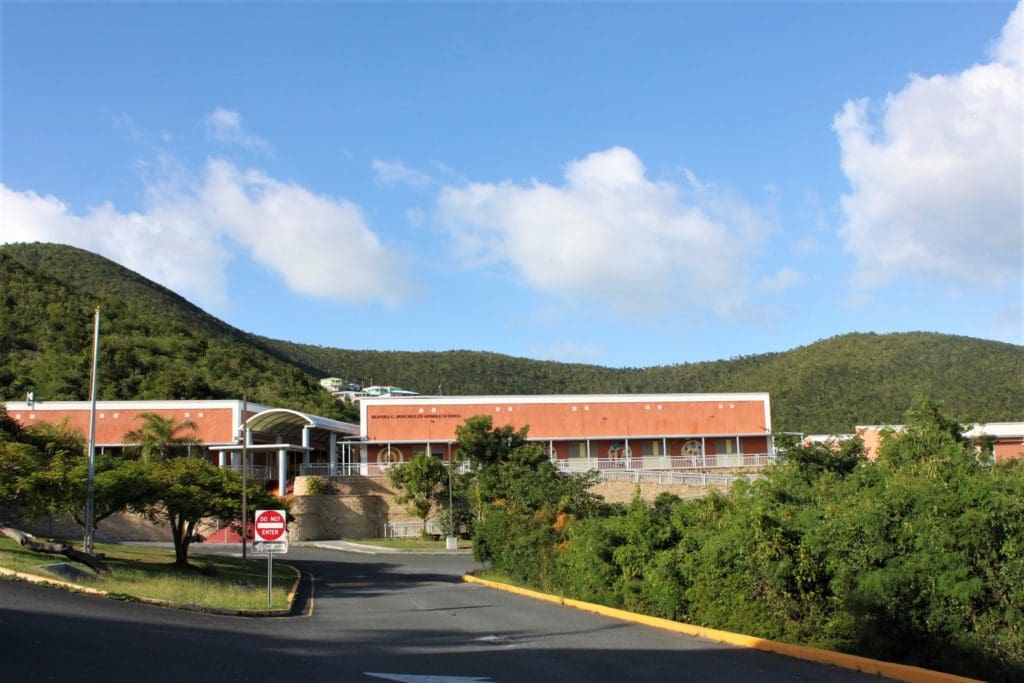 The board that oversees career and technical education in the territory is eyeing two national programs to bolster agriculture and construction instruction for students as early as middle school.
For now, the plan is to further investigate how the International Building Council and Future Farmers of America programs might enhance or replace existing curricula, the board decided at its monthly meeting on Wednesday, held via Zoom.
The new Programs and Curriculum committee created to explore the options will include board Vice Chair Dr. Anastasie Jackson, member JoAnn Murphy and treasurer Genevieve Whitaker, who first proposed the farming and construction programs in February.
Currently, the territory's CTE building trades programs are aligned with the National Center for Construction Education and Research, or NCCER. The not-for-profit education foundation was created in 1996 as a collaboration of more than 125 construction CEOs, association leaders, and academic professionals with the goal of developing a curriculum of standardized training and credentials, according to the organization's website.
Board Chairman Dr. Michael Francois said he would be hesitant to switch programs, when NCCER is a larger organization and recognized worldwide, with local teachers already certified as master trainers under its standards that also are those of local businesses such as the rum producers and Limetree Bay Terminals on St. Croix.
"What benefit is this program bringing and what will it cost?" said Francois. "We have to know why we're switching from one program to the next."
Any programs the board approves also must align with the Perkins Act, said Francois, referring to the $1.1 billion federal Perkins Career and Technical Education Program that funds secondary and post-secondary career and technical education in the United States.
Whitaker, however, said the programs could compliment those already in existence, and possibly help introduce CTE education to students as early as middle school.
"Agriculture and construction need to be priorities," said Whitaker, and the board needs to focus on how it can improve the curriculum from a workforce development perspective.
"We always think CTE is just in the high schools," said board Executive Director Anton Doos, but the programs Whitaker proposed could introduce the trades and agriculture to younger grades.
Future Farmers of America is a national program focused on preparing students for leadership and careers in the science, business and technology of agriculture. The organization claims 8,739 chapters in all 50 states as well as Puerto Rico and the U.S. Virgin Islands, where members are involved with the annual St. Croix Agriculture and Food Fair and also attended the national convention in November 2019 in Indianapolis.
"We need to get our teachers talking to us about what is already in the schools," and then develop complementary programs that can demonstrate a history of post-secondary success," said Murphy.
The CTE Board members have been meeting for less than a year. Selected by Gov. Albert Bryan Jr., they were approved by the Legislature in December along with a slew of other nominees for the territory's nearly 115 boards, some of which had been vacant for years, lacking any members at all.
To help them get on track, Francois suggested, and the board agreed, that they invite Dr. Willard "Bill" Daggett to give a presentation about best practices and pathways for students to earn CTE certifications as well as regular diplomas when they graduate.
Daggett is the founder of the International Center for Leadership in Education and creator of the Rigor/Relevance Framework, touted as "a practical planning and instructional tool for determining the relevance of curriculum and assessment to real-world situations," according to the center's website.
A former teacher, administrator and director in the New York State Education Department, Daggett now serves as a consultant with the stated goal of moving school districts and education systems toward more relevant and rigorous skills. He has spoken previously in the U.S. Virgin Islands, at a symposium for educators in 2009 that was sponsored by the St. Croix Foundation.
Daggett has helped school districts in the states with CTE programs and works within the Perkins framework, said Francois.
While his presentations typically come with a hefty fee – up to $30,000, according to one booking agency — Francois said he believes Daggett has recently been hired by the USVI government. The Source reached out to the Education Department for clarification, but did not hear back by press time.
The Board of Career and Technical Education meets from 2 to 4 p.m. on the third Wednesday of the month. Due to the COVID-19 pandemic, it currently is meeting via Zoom. Its offices are located at 8000 Nisky Center, Suite 210, on St. Thomas and at 35 Castle Coakley on St. Croix. For more information, call 340-714-7437 on St. Thomas and 340-719-0031 on St. Croix.
In addition to Francois, Jackson, Whitaker, and Murphy, board members include secretary Dr. Suzanne Darrow-Magras, public relations officer Ronnie Jones and Jenny Hawkes.