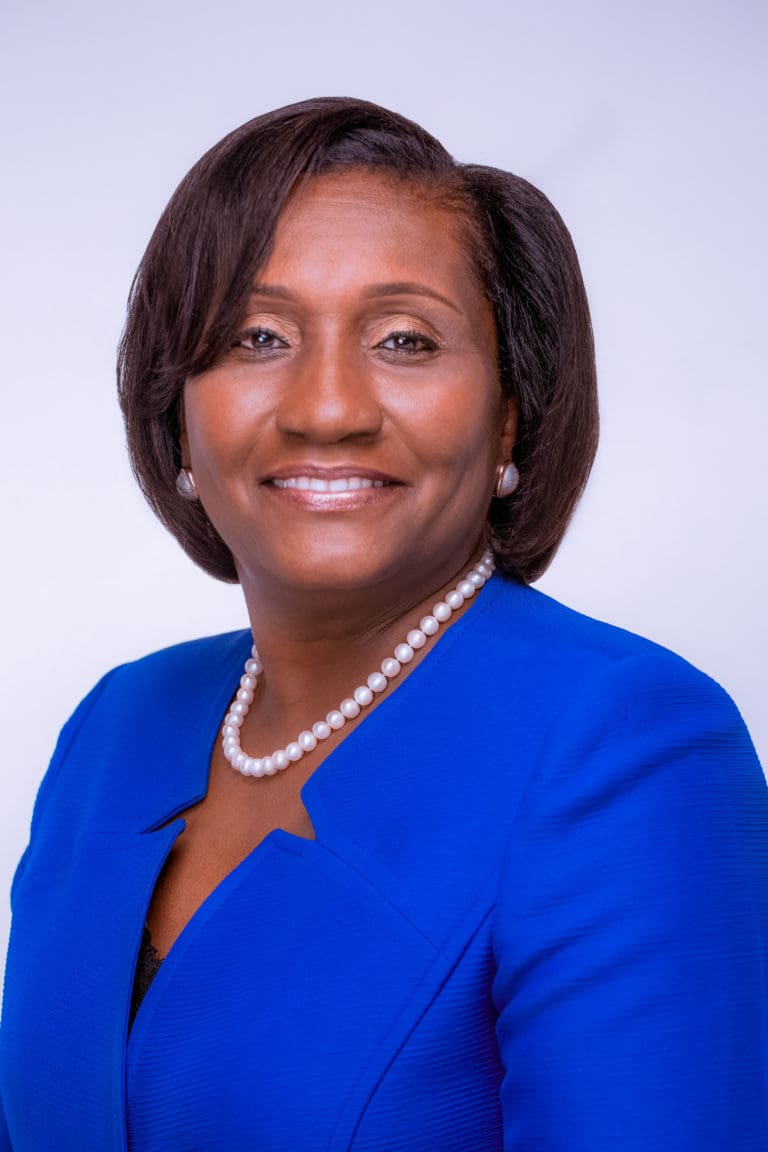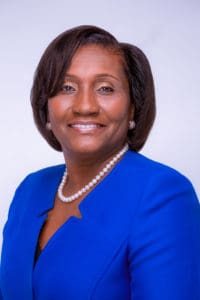 The Source asked every senatorial candidate ten questions, to fairly give every candidate an opportunity to tell our readers about themselves where they stand on some of the most pressing issues of the day. You can see all the candidates' responses and more election news here.
First elected in 2018, Sen. Donna Frett-Gregory is a freshman incumbent senator for St. Thomas/St. John. She is seeking reelection on the Democratic Party ticket. Born and raised on St. Thomas, she grew up in the Hospital Ground and Donoe communities. Along with her undergraduate degree from Morgan State University, she holds a master's in business administration from Western Governors University and a master's in public administration from the University of the Virgin Islands. Donna has served in high-level government positions, to include Commissioner of the Department of Education and Chief Financial Officer of the VI Port Authority.
Here are the responses from Frett-Gregory:
What will be your top priority as a legislator and why?
Frett-Gregory: After serving as a senator for almost two years, my top priority will be oversight, which forces accountability and transparency in government. Based on my experience, I believe if the Government implemented the myriad of laws enacted over the years the Territory would see significant improvement in many areas, including revenue generation, health care, education and workforce development. I also plan to focus heavily on addressing the insolvency of our pension system and finding ways to provide housing opportunities for young Virgin islanders who wish to return home to work and live.
The V.I. government had ongoing deficits before the pandemic hit and now faces a sharp loss in revenue due to a significant decrease in tourism. How can the territory avoid a fiscal shortfall that could force cuts to services and government layoffs in order to pay creditors first?
Frett-Gregory: Interestingly enough, there should be an increase in revenue collections amidst the Covid-19 pandemic because of the increase in capital projects that are bringing in tax revenue. As a current member of the finance committee, I work hard to ensure the government's FY 2021 budget requires the government to living within its means and to make sure revenue generating departments and agencies receive the resources they need to carry out their responsibilities. Even further, I sponsored Act No. 8298 to help the government stay within budget by requiring the Executive branch to conduct and present an annual financial mid-year review to the Legislature to ensure the government is being fiscally responsible.
How will you help make government more transparent?
Frett-Gregory: One of the first measures I worked on as a sitting senator was to sponsor Bill No. 33-0032, now Act No. 8172. This law requires that not only must central government entities make their financial information available on the Government's financial website, but applies this requirement to all, including semi-autonomous agencies, autonomous agencies, and both the judicial and legislative branches of government for complete transparency of government.
The V.I. Legislature has on many occasions enacted unfunded mandates, from mandatory swimming classes or the unfunded Durant Tower project in Frederiksted, that never occur due to the lack of funding. Will you vote for mandates that government officials have testified require funding that is not provided in the legislation?
Frett-Gregory: Passing "feel good" legislation is disingenuous and irresponsible of leaders. I will not support unfunded mandates absent of a clear path of how the measure will be funded. It is evident that unfunded mandates have created issues we are working to resolve to this day.
The territory has around 120 boards and commissions at present, most of which are unable to make quorums and many, like the Civil Rights Commission, the Maritime Academy Board, the Commission on Caribbean Cooperation and the V.I. Wage Board, have not operated in many years. Would you ever vote to create another board or commission and if so, under what circumstances?
Frett-Gregory: The first thing to know is that I've sponsored legislation to limit the number of boards and commissions our Territory's leaders can sit on and to allow the Governor to select an alternative person if the statute requires a leader who is already serving on other boards. I do believe however, there is an argument to establish certain new boards and commissions because of the level of meaningful impact, like my bill to enact the Tax Study Commission. Tax reform is desperately needed in the Territory, especially given our economic position. When considering whether or not to vote to establish another board or commission, it's important to consider the length of existence, the mandatory members, and the level of impact.
What would you propose to address the collapse of GERS in light of the $3 billion-plus shortfall and projected exhaustion of all funds between 2020 and 2024?
Frett-Gregory: The issue with the failing pension system is not unique to the Virgin Islands. Pension systems are failing throughout the United States and the US Government is now looking at how they can help those systems by providing support for those states to float bonds. The territories must get on board to get their representatives to fight for inclusion in this program. In addition to this, I have several measures to address the system's financial challenges, including Act No. 8172 increasing the rum cover over funds extended to GERS from 7 million to 10 million annually, Bill No. 33-0418 which is a measure to remit excess General Fund revenues from the FY 2020 and FY 2021 appropriations to the system, and other measures to address the system's structural issues. More importantly, however, is that all branches of government and relevant stakeholders collaborate to solve this vexing issue.
Where do you stand on medicinal marijuana and what is the Senate's role in getting it on the market and generating tax revenue?
Frett-Gregory: I fully support medicinal marijuana and I think there's a place for recreational as well if fleshed out and implemented correctly. It's already proven that medicinal marijuana is an excellent option for community members suffering from various illnesses and depriving them of this option is unconscionable. In addition, both medicinal and recreational marijuana, again, if implemented correctly, can help the government bring in millions in tax revenue that we desperately need. In the Senate we've reviewed a few drafts of the Cannabis bill and I expect to see it on the senate floor before this term is over.
What fuels violent crime in the territory and what should the government, nonprofit organizations and residents do to help alleviate it?
Frett-Gregory: There is no one factor that fuels violent crime in the Territory, but rather a myriad of long-standing issues in early childhood education, a lack of career and technical education programs and limited job opportunities. Right now, I have several bills to help tackle this serious issue, including Bill No. 33-0267 to strengthen career tech in our high schools by providing students with the opportunity to graduate with a certificate in their field of choice and by incentivizing businesses to provide hands-on training. In addition to this legislation, I'm working on measures to comprehensively address mental health in our schools, require government agencies to partner to create a territory-wide crime reduction plan, and several other bills that improve access to jobs for marginalized communities, like my legislation to prohibit employers from discriminating against qualified applicants because of their criminal history. However, like with GERS, I cannot solve this issue by myself. All leaders must stand up and take charge to curb violent crime in our home.
Climate change is a growing threat to Virgin Islanders with a myriad of effects ranging from an increase in tropical storms to more severe health issues as a result of warming temperatures. What types of policies will you support to educate the community on the risks of climate change and to increase the territory's preparation and mitigation efforts?
Frett-Gregory: Climate change is very real and will significantly impact Caribbean Islands. We saw with Hurricanes Irma and Maria, and with other hurricanes over the years, that we must build in a sustainable and resilient manner. That means adopting renewable sources of energy, ensuring the efficient operation of the Water and Power Authority, practicing sustainable tourism by keeping an eye towards eco-friendly activities, and making sure we focus on sustainable agriculture to preserve our environment and to ensure we don't over-rely on importing our food. I have measures to reform WAPA, to develop a territory-wide agriculture state plan, and I have an omnibus bill titled "The Pride Act" that ties in several related bills with the aim of protecting our environment and taking pride in our home.
Why do you want to be a Virgin Islands legislator and why should voters choose you over other candidates?
Frett-Gregory: I am seeking reelection to serve as a Virgin Islands legislator because I have a genuine concern for the future of the US Virgin Islands and I have the people's best interest at the forefront of my agenda. Since taking office, I've focused on matters that are impacting the Virgin Islands community and I have moved over 30 pieces of legislation with the support of my colleagues to address some of the most vexing issues, to include our economy, GERS, education reform, workforce development and healthcare, just to name a few. If the people give me another opportunity to serve, I will continue the work that I have begun. I am a firm believer that if you put yourself up to serve your people, you must do just that―serve.