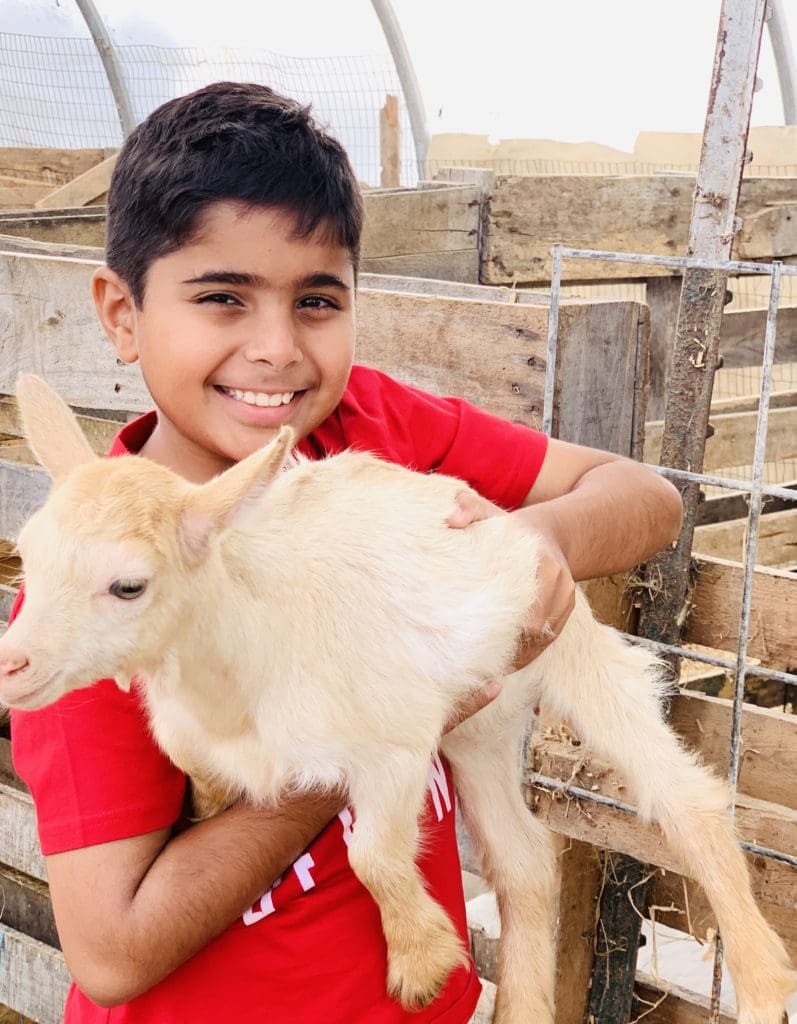 An Antilles School student is a finalist in the 2020 Doodle for Google contest – the first year that the territory has been eligible to participate in the national competition.
"It feels great to represent the Virgin Islands. I'm definitely excited to find out what happens next," said Ajay Mirpuri, who is now in seventh grade, but entered the contest when he was still a sixth-grader in March.
The top five finalists – one from each grade group, and the overall winner among them – will be announced on Aug. 31, selected by a panel of three judges, as well as five days of public voting that closed on Aug. 21.
The doodles are a fixture of the Google homepage, often celebrating historic events, significant holidays or people. The company has its own team of dedicated doodlers, but once a year offers the opportunity to students in grades K-12 for the chance to have their work featured for a day on Google.com, as well as win scholarships and tech packages for their schools.
However, up until this year, the contest was not open to students in the Virgin Islands.
That changed when Antilles School history teacher Andrea Gilbert petitioned Google to add the V.I. to the list of territories and states eligible to participate after she had her seventh-grade students create doodles last October for V.I.-Puerto Rico Friendship Day, despite not being able to take part in the contest.
Ananta Pancham, director of Communications and Alumni at the school, wrote about that project for the Source, which Antilles alumnus Sara Smollett happened to read online. Smollett, who works at the tech giant, said "I'll talk to the Google team," and the rest is history, said Pancham.
Mirpuri and his classmates got the go-ahead just days ahead of this year's March 20 deadline, said Pancham. "It was really last minute."
That did not deter Mirpuri.
"It was interesting. As soon as I knew it, there was two or three days, so I just stuck my head into it and drew," he said of the doodle he created with colored pencils and pens.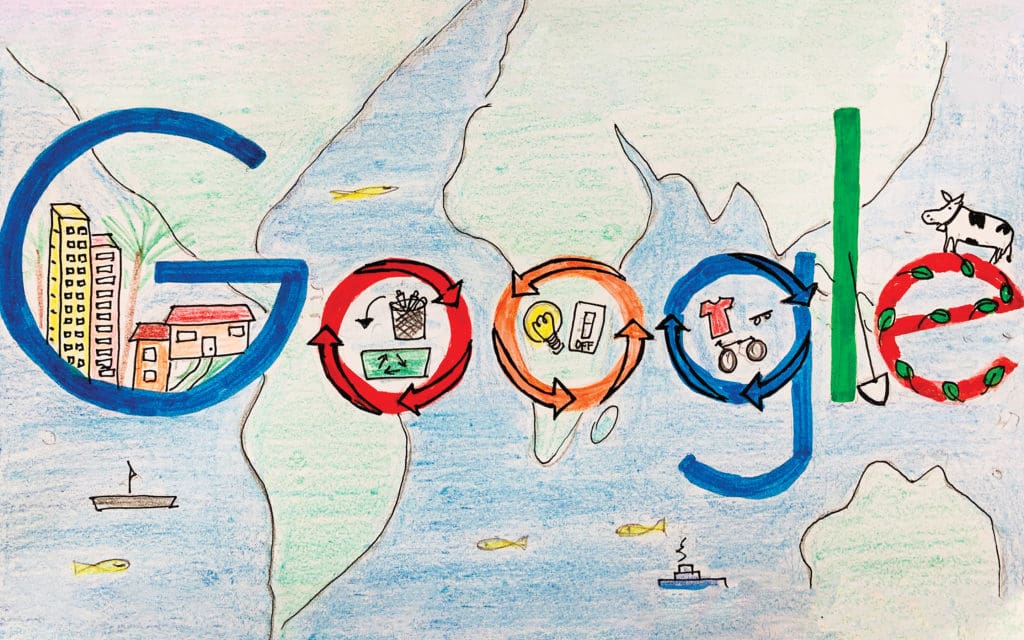 Mirpuri's inspiration for this year's theme, "What kindness means to you," derived from his passion for recycling and just being a good citizen in general.
"My doodle was based on something that I did in fifth grade and that I hope to continue for many years," he said, speaking of the five hours he volunteers every weekend to help collect recyclables at Plaza Extra on St. Thomas.
Entitled "Keep our world green and oceans blue [Reduce, Reuse, Recycle]," Mirpuri's doodle also was inspired by hurricanes Irma and Maria in 2017, which "triggered my interest in helping the community," he said in the artist's statement accompanying his work.
"In hurricanes Irma and Maria we stayed at our grandparents' house," Mirpuri explained in an interview. "There was a lot of damage to the community and the area. It was really difficult. I just helped clean up and that inspired me."
The national winner's artwork will be displayed on Google.com for one day, and they also will receive a $30,000 college scholarship and a $50,000 technology package for their school or nonprofit organization. The four national finalists who do not become the winner will have their doodles featured on the Doodle for Google gallery and will each receive a $5,000 scholarship.
Mirpuri, who will turn 13 in October and is already taking ninth grade math, isn't yet sure what he wants to study in college, but it might be "something in the tech field," he said.
And he is no stranger to the spotlight. "I play a lot of chess," said Mirpuri, who founded a club at his school. "I made it to the nationals three times," though he has been able to attend only once, last year in Orlando, which he said was "amazing." The previous year they were canceled, and this year too, by COVID-19.
Whatever happens on Aug. 31, Mirpuri's mom, Dhitika, could not be more proud, noting that "the first step to succeeding is to try," and lauding her son's perseverance.
"I hope you reach new heights with your dedication and determination," she told him. "Keep that humble attitude and charming personality."
View the doodles of all of the finalists at https://doodles.google.com/intl/en_us/d4g/.