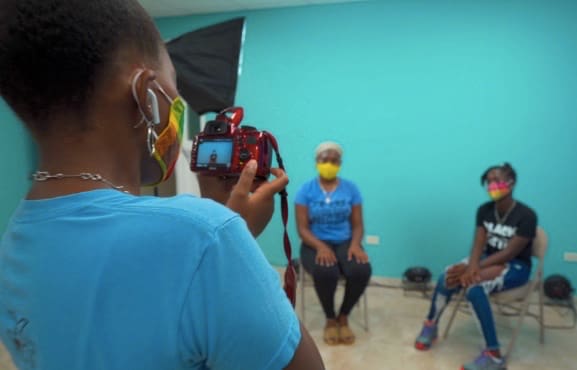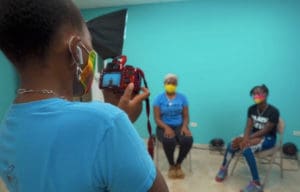 The V.I. Waste Management Authority along with the departments of Education and Tourism, has launched the "Keep the V.I. Clean" Youth Video Challenge for young Virgin Islanders to show pride in their islands, show off technical skills and get on TV.
The program challenges young people to use their creativity to emphasize the importance of not littering and keeping the islands clean. The contest is open to students attending elementary, junior high or high school at any of the public, parochial or private schools in the U.S. Virgin Islands.
Entrants need to make a 30-second anti-littering video.
Here are the rules and submission guidelines from the Waste Management Authority:
– Be creative! Think TikTok, vlogs, drones, Go-Pro, etc. Show us how creative you can be with getting the message out.
– The challenge is open to all students in grades 1-12 attending U.S. Virgin Islands public, private and parochial schools.
– Video submissions must be in high resolution – 1080p (1920×1080)
– Students are required to create an original video of no more than 30 seconds that depicts how we can keep the Virgin Islands clean and litter-free. Be creative! (Videos longer than 30 seconds will be disqualified.)
– Video submissions will be judged in three categories: 1. Elementary (grades 1-5) 2. Junior High (grades 6-8) 3. High School (grades 9-12). One winner will be selected from each category on each island – St. Croix, St. Thomas and St. John.
– All submissions must be the student's or group of students' original work and should not be published anywhere online before the close of the competition.
– The student(s) submitting the video must appear in the video.
– Gestures that could be perceived as crude, vulgar or menacing are prohibited in video submissions. Non-compliant submissions will be disqualified.
– Each student or group of students may submit only one video entry; multiple entries are not allowed.
– The submission period ends on Sept. 17.
– Email video submissions with the following information to communications@viwma.org:
1. Participating student(s), name(s) and ages(s); 2. School name and grade level; 3. Island you reside on.
Winning videos will be featured on local TV stations and social media platforms. Winners will receive a prize package that will be provided by the Department of Tourism.