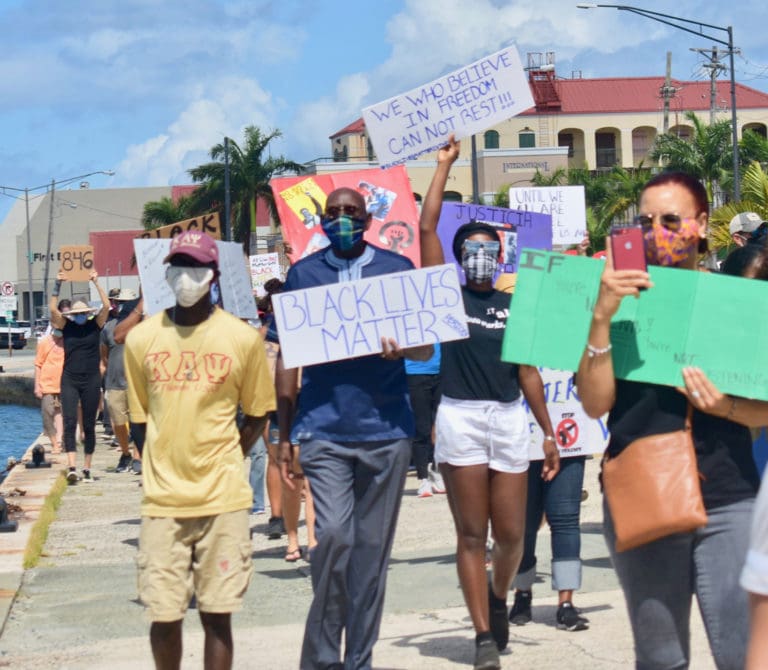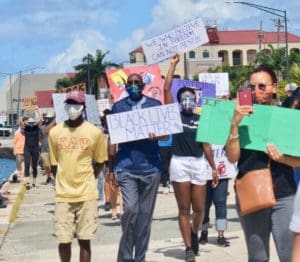 The Virgin Islands Source stands with the Virgin Islands community and supporters of the Black Lives Matter movement around the world in condemning police brutality and systemic racism that black communities, and other communities of color, have faced since our country's founding.
We are outraged and heartbroken by the killing of George Floyd, who died while in custody of a Minneapolis police officer who knelt on Floyd's neck for almost nine minutes while other officers held Floyd down and watched and did nothing to help.
The problem did not begin this week. It existed long before Colin Kaepernick first took a knee.
Floyd's death, the police shooting of Breonna Taylor while sleeping in her own bed, along with the murders of countless other unarmed African Americans and other people of color at the hands of the police, cannot be tolerated. Every measure must be taken to overhaul the systems that make it statistically more likely for African Americans to be killed by the police than whites.
While the world has been changed overnight, lasting change will take much longer. Changing racist policies at home and abroad will require much more than statements. It will require more than platitudes on our TV screens placed by huge, impersonal corporations that treat their "essential workers" much more like expendable workers than black lives that matter.
Statements are important, but they must not be confused with action. Only action will change the world. Statements, demonstrations and marches are often short-lived. But we know how powerful they can be if they stir meaningful change. On Sunday, members of the Minneapolis City Council pledged to overhaul the local police department, promising to create a new system of public safety in the city where Floyd lost his life.
We understand the complicated nature of racism, and particularly in a community that is largely black. Within days of Floyd's horrific on-screen killing, we made a decision to begin working on a series that will highlight the experiences of Virgin Islanders with racism by the use of interviews, research and strong statements about the nature of racism and, in particular, how it lives and thrives in the U.S. Virgin Islands.
As a community-based newspaper, the Source will continue to shed light on inequalities and injustices in the U.S. Virgin Islands. Not only do we stand with our brothers and sisters, we belong to you.