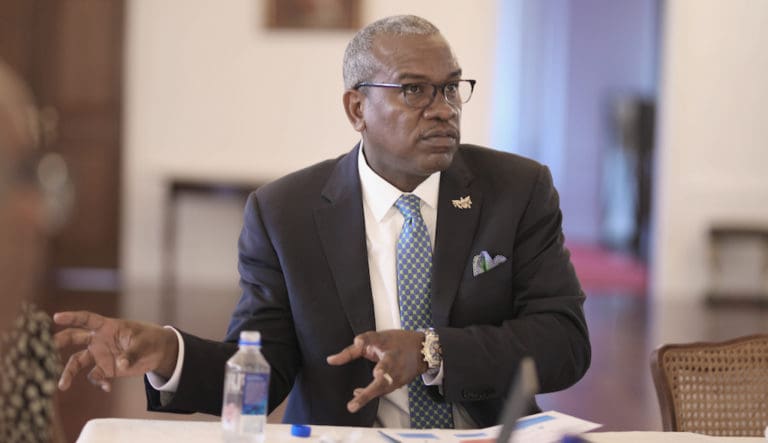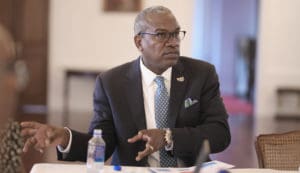 Proclaiming Tuesday a day of mourning in the U.S. Virgin Islands in honor of George Floyd and in support of the Black Lives Matter movement, Gov. Albert Bryan Jr. also called for residents to commit to "true change" through actions that offer real support to the black community and eliminate inequality for all races.
All American and USVI flags will be flown at half-staff Tuesday, from sunrise to sunset, the governor said.
"Beyond this time and place of protest, when all of the signs have faded and social media trending is no longer there, we have to have a call to action we must commit to. Protesting is nice, but there must be action after, and we have to do five things," he added during a press conference Monday.
This includes:
– Strengthening the community as black people and ensure that the community is an example to those who come after;
– Supporting those businesses that support the residents of the territory and social change;
– Committing to registering to vote and electing leaders who will create and support policies that end racism in its raw or institutional form;
– Taking up leadership positions in the community in the private sector, with nonprofits and on boards, as well as in elected offices to ensure that these policies are implemented; and
– As a black community, recognizing that inequality and injustice should not be tolerated anywhere or to any people, the governor said, and ensuring that other races are not alienated but rather embraced in solidarity toward equal rights and justice for all.
"Change is never quick, nor easy," the governor said. "We need commitment that transcends the demonstrations and commitment that may take a lifetime of pushing to truly get us to where we need to be."