On April 1, the V.I. Water and Power Authority filed its fuel surcharge request for July to December, asking the fuel charge to be kept unchanged to help pay off deferred fuel costs built up when ratepayers paid less than WAPA paid for fuel. But WAPA Executive Director Lawrence Kupfer has kept open the possibility the fuel surcharge may go down, if fuel costs remain low through June or July.
The cost of propane used to power WAPA's generators has generally been dropping since December. The fuel surcharge, called the Levelized Energy Adjustment Clause, or LEAC, is the portion of the bill that pays for fuel. High costs of fuel, small grids divided into two districts, older generators and other factors have all led to very high fuel surcharges, making the territory's electricity close to, if not the most expensive in the nation. The costs are painful and unpopular.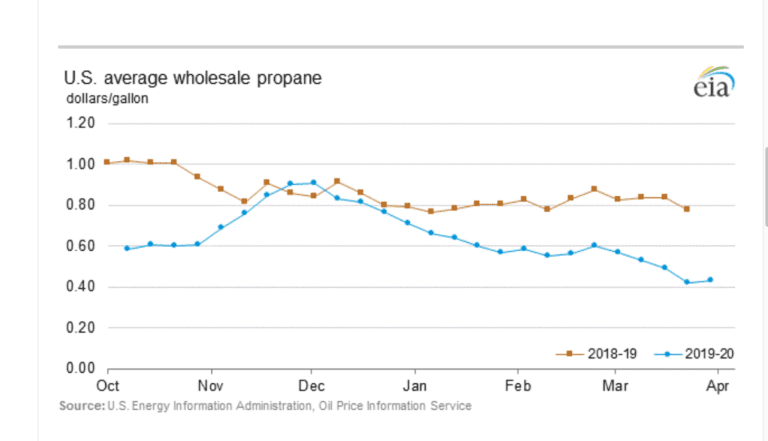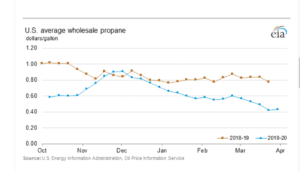 The territory also has a long history of starving WAPA for funds by being slow to increase the fuel surcharge when prices go up, but quick to cut it when prices go down. Since the Source began in 1999, successive generations of PSC members have delayed increasing the LEAC when fuel prices go up and promptly cut it when prices go down, forcing WAPA again and again to borrow money at high interest rates to buy fuel. At times, the deferred balance has ballooned to $57 million and more in recent years. That's almost half of WAPA's total revenue for 2018 of $139 million.
While intended to help consumers, this long-term pattern ultimately cost consumers more by forcing WAPA to borrow money for fuel and other basic expenses. Since WAPA is funded by its customers and not by any outside source, those costs ultimately are paid by the same consumers, thus costing them more in the long run than if WAPA had not been forced to absorb deferred fuel costs for extended periods. Massive unpaid government bills also fed this pattern. WAPA has a high debt load compared to similarly situated power systems, such as the British Virgin Islands' system, and this chronic starvation played a role.
Click the links to see reports documenting this happening over and over again in the past two decades.
WAPA Borrows to Pay What It Owed Hovensa
Deferred Fuel Costs Hurting WAPA Maintenance
Stagnant Rate Leave WAPA at Risk of Running Out of Fuel, Officials Say
PSC Board Approves Compromise LEAC Increases
PSC Board Approves LEAC Decrease
PSC denies LEAC Increase
The April filing triggered a negative reaction from Sen. Alicia Barnes who wrote to Kupfer, proposing a middle ground, cutting prices some but also recouping deferred fuel bills.
"It is unacceptable and borderline unconscionable for VIWAPA to take this unique opportunity of very low oil prices to benefit itself, and not even pass on a modicum of the savings to the people of the Virgin Islands," Barnes wrote.
WAPA is currently using propane, not oil, for most of its generation, but propane costs have also gone down.
The current LEAC is about 16.4 cents per kilowatt-hour, of which .69 cents is for nonfuel charges such as generator lease fees. Barnes suggested cutting the LEAC by about one cent, to 15.2 cents per kilowatt-hour. Current fuel prices are around 12.58 cents per kilowatt-hour and other charges on the LEAC are .69 cents per kilowatt-hour.
The Legislature does not play a role in the setting of utility rates. The Public Services Commission sets rates. Senators have long expressed strong public views on WAPA matters however.
Kupfer responded to Barnes, saying the proposal to keep the LEAC unchanged is hopefully temporary, to see how prices and revenues work out over the next few months. He opened the door to the possibility that rates could yet go down.
According to Kupfer, the primary reason WAPA recommended leaving the LEAC unchanged "is the great deal of uncertainty as it relates to the impact of COVID-19 on the Virgin Islands and on worldwide commodity prices."
He also said WAPA is seeing a six percent to eight percent drop in daily peak loads. In the past, WAPA officials have said a drop in load does not always mean an equivalent drop in fuel use, because generators still have to be running a "spinning reserve" to ensure enough power is available.
"We will continue to monitor the impact of COVID-19 on our sales. The time frame for the implementation of a new LEAC is approximately three months in the future, and there is no one that can predict what will be in store for the territory in July 2020, or the commodity prices that will be in effect at that time, and over the six-month LEAC period," Kupfer said in the letter.
He also said the Public Services Commission will hold public hearings on the LEAC filing in June.
"At that time, the Authority and the PSC will be in a much better position to understand the impact of COVID-19 as it relates to the LEAC period of July 2020 through December 2020," he said.
Kupfer said he hopes "we will be able to put a LEAC reduction in place."
More on the history of WAPA and its finances:
Melee and Missed Opportunities: A Short History of WAPA Part I
The Power Players: A Short History of WAPA Part II
Fact and Reality Check: A Short History of WAPA Part III
After Alpine: A Short History of WAPA Part IV
Businesses Lose When WAPA Goes Down
WAPA Finances: Raise Base Rate and See Lower Total Rates Soon, or Pay More Forever
WAPA's Finances Part 2: A Case of Chronic Starvation