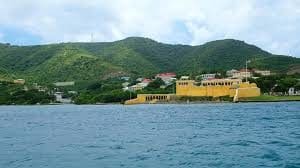 The National Park Service (NPS) at Christiansted National Historic Site, Buck Island Reef National Monument, and Salt River Bay National Historical Park and Ecological Preserve on St. Croix is implementing an immediate public use limitation, area closures and cancellations for all permitted events and demonstrations covered by park regulations. This closure is based upon a determination that such action is necessary for the maintenance of public health and safety.
Specifically, the NPS will not accept applications for permits for demonstrations or for special events that are scheduled to occur over the next eight weeks. All events currently scheduled will be canceled or postponed to a later date, in the discretion of the applicant.
This limitation is in response to public health advisories and limitations on events and gatherings from the CDC and from the Government of the Virgin Islands and after the World Health Organization declared COVID-19 a global pandemic.  Specifically, this decision, which was made after consultation with the territorial state, based on CDC guidance regarding mass gatherings and events: https://www.cdc.gov/coronavirus/2019-ncov/community/large-events/mass-gatherings-ready-for-covid-19.html.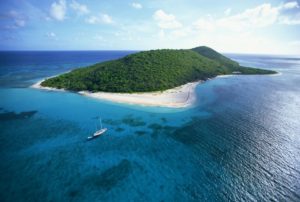 Large events and mass gatherings can contribute to the spread of COVID-19 in the United States via travelers who attend these events and introduce the virus to new communities. Examples of events and gatherings include, but are not limited to, conferences, festivals, parades, concerts, sporting events, weddings and other types of assemblies. These events can be planned not only by organizations and communities but also by individuals.
Current Closures and Advisements remain in effect:
Christiansted National Historical Site:
All park events and permits have been canceled until further notice.
Fort Christiansvaern, the parking lot and visitor restrooms will be closed to the public until further notice.
Eastern National Bookstore at Scale House will be closed until further notice.
Park administration buildings will be closed to the public; call park staff at the number provided for assistance with activities or questions related to park operations.  People may also reach out to the park through its Facebook page at https://www.facebook.com/ChristianstedNPS
Information on any updates or closures will be provided through all media outlets and posted as necessary.
Buck Island Reef National Monument:
Buck Island Reef National Monument waters will remain open to boating activities in open waters. All Buck Island Reef permits will be temporarily canceled; this includes both anchoring and mooring permits.  NPS facilities are closed, including picnic areas, comfort stations, moorings and shorelines, beaches, underwater trails and hiking trails for the next 30 days.  The park superintendent has suspended all authorized concession boating operations until further notice.  NPS strongly urges all public boat operators to observe CDC recommendations and to maintain social distancing when boating.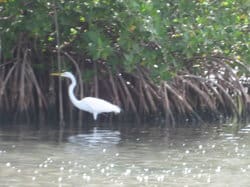 Salt River Bay National Historical Park and Ecological Preserve:
The SARI Visitor Contact station remains closed from damage caused by hurricanes Irma and Maria.
If there are any questions, contact Supervisory Park Ranger Gabriel Laurencin, at 277-6863 or Park Superintendent Gregory Camacho at 773-1460 ext. 222. Visit the website at www.nps.gov/chri for additional information and updates.