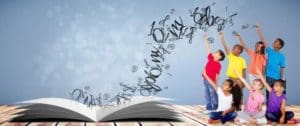 The Annie E. Casey Foundation, a national philanthropy focused on child well-being, has tapped the St. Croix Foundation for Community Development to lead the KIDS COUNT initiative in the U.S. Virgin Islands. KIDS COUNT, a national network of non-profits, foundations and consortiums, includes members from all 50 United States, the District of Columbia, Puerto Rico and the U.S. Virgin Islands.
Launched by the Casey Foundation in 1990, it is seen as a means of providing critical data about child well-being at the federal, state and local levels that will lead to better informed policies and decision making nationally as well as in each state, the district and the territories.
KIDS COUNT Network grantees receive an annual grant award to support the collection of local data related to child wellbeing and are tasked with disseminating their findings publicly through a local Data Book. Network partners also implement other formats for communication that are focused on advocacy and action. Geared toward the needs of their local communities, these strategies and tools are designed to influence public policy in ways that positively impact the lives of children and families.
The KIDS COUNT initiative annually produces a national Data Book comprised of data from across the entire network, and it also develops additional data products — including the KIDS COUNT Data Center — with help from local partners.
Over time, the Casey Foundation has strengthened its platform on the use of data by including a more focused approach toward advocacy, recognizing that the data is necessary, but without a strong emphasis on advocacy, by itself, it is insufficient as a strategic tool that can shift public policy.
The Community Foundation of the Virgin Islands formerly implemented the KIDS COUNT initiative for the U.S. Virgin Islands. It thanks the Annie E. Casey Foundation and its many local partners from the public, private and civic sectors for their partnership and commitment to children and families in the Virgin Islands.
Questions about the initiative should be directed to President Deanna James of St. Croix Foundation at 773-9898.
For more information on the foundation's work, visit www.stxfoundation.org or phone 773-9898.