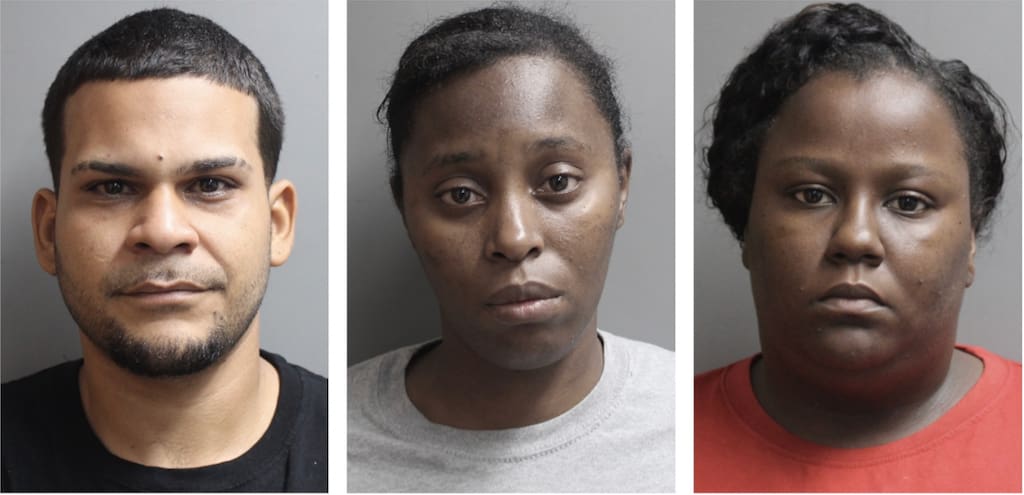 The V.I. Police Department on Friday arrested Jose Rodriguez, 28, Kenisha Hendrickson, 35, and Wendyann Joseph, 25, all of Bethlehem Village, and charged them with passing forged bills or notes, obtaining money by false pretense and grand larceny.
Investigation revealed that on September 6, 2019, while employed at Cost-U-Less, Hendrickson and Joseph were observed on surveillance switching a sum of money in counterfeit bills that Hendrickson received from Rodriguez with another employee's daily cash proceeds without that employee's knowledge.
Bail was set at $50,000 for each suspect. Unable to post bail, they were all remanded at the Bureau of Corrections pending their advice of rights hearing.
Police urged anyone with knowledge of money being stolen from a business or an elderly person to call 911, the Economic Crimes Unit at 340-778-2211 or the anonymous tip service, Crime Stoppers USVI, at 1-800-222-8477.