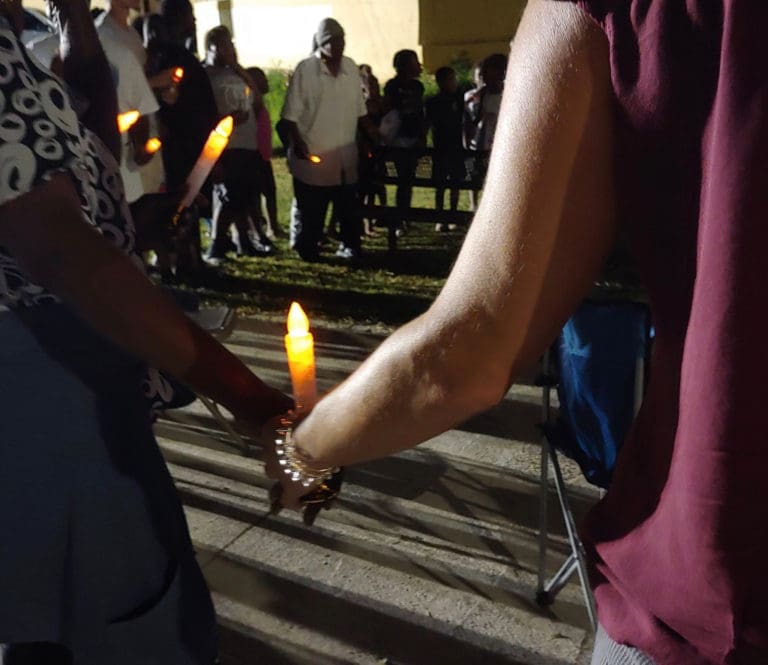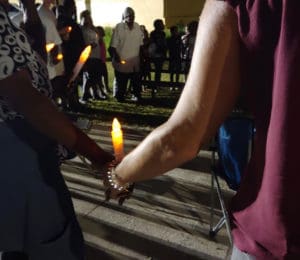 With the scent of fresh cut grass hanging in the moist air and the yelps and hoots of children sliding and hanging from a giant, plastic play gym glowing under stadium lighting, local and federal officials, mental health specialists, victim advocates and trauma experts offered balm and support to a grieving Bovoni community Tuesday night.
Shorna P. Elizee and Marcus Rosa lived with only an arch between their respective apartments, said Chantel Greene, Bovoni Housing Community property manager. "There has been a cloud hanging over this community."
Elizee committed suicide earlier this month, within weeks of Rosa being shot and killed in Orlando.
Much emphasis at the gathering of 80 or so adults and children under a cloudless, darkening sky was placed on the need to understand that grieving is different for everyone, especially for children.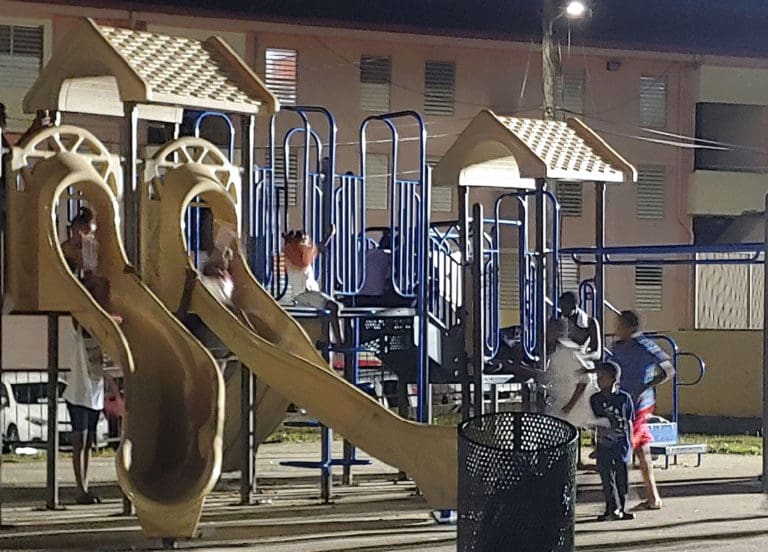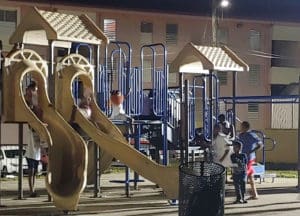 Winifred Todman, retired director of Student Services for the Education Department, said, "Our children do not grieve the way we do." She said in the old days, "we were nosy." If someone in the community saw a child in trouble or misbehaving, they got involved.
Today, with all the community violence, children face things few people think about. "They are sitting in school next to a child whose family member killed one of their family members."
And when they "act up" she said, the tendency is to punish them instead of finding out what's at the root of the behavior. She called upon the community to be there for them and others who are suffering.
"We are the friends God has put here to help each other," she said.
Dr. Vincentia Paul-Constantin offered the gathering more clinical information on the stages of grief. She said though the various phases don't always come in the same order, they are still the same: denial, anger, bargaining, depression and – if lucky – acceptance. Constantin is executive director of Beautiful Dreamers, Ltd., which offers support to youngsters facing post-traumatic stress disorder and other emotional and mental challenges. She pointed out that acceptance becomes more challenging in cases of sudden death, when those left behind had no warning or time to become accustomed to the idea they were about to lose a loved one.
And, she said, where there is no acceptance, often the anger stage hangs on, forever wreaking havoc, especially for men.
With Elizee's suicide part of the shock and sadness facing her Bovoni neighbors, and with the suicide rate among children and teens rising at an alarming rate, mental health must be a priority, Constantin said.
The need for support was emphasized by Deputy Chief of Police David Cannonier, who spoke at length about mental illness in the Virgin Islands. Cannonier called upon the community to "extend love to one another," including those who are "different."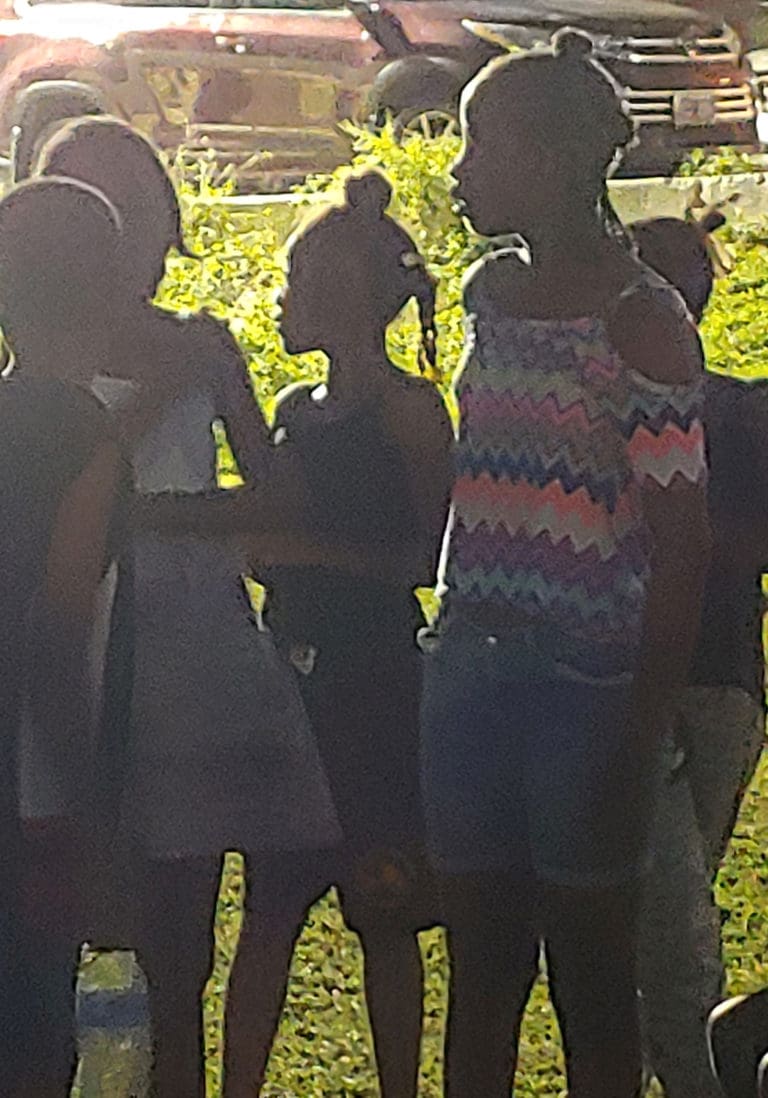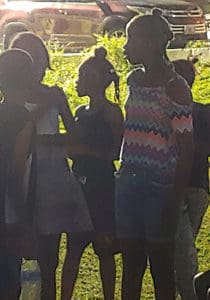 Cannonier, who started his career with the then V.I. Housing Police Force, grew up and later worked in Bovoni. As an intern he worked at SeaView Adolescent Center – a supportive residential center for young people suffering from various mental challenges – a scant mile from the housing community. He said that's where he learned the mentally ill "are not deviant; they're sick." And he said "We need to treat them like anyone else who is sick."
The evening was not only dedicated to recent losses, but as the assemblage held battery operated candles and hands, people called out the loved ones they had also lost.
For one such woman, grief has been her constant companion since J'ouvert morning 2005, when her 22-year-old son Jamall Richards
was killed. Wearing a T-shirt and round tin button, both bearing her son's photo, Parima Harvey spoke quietly after the ceremony as she recounted her son's death.
"You never get over it," she said.
The vigil was dreamed up by Capt. Sandra Colbourne of the V.I. Police Department, St. Thomas-St. John Victim Advocate Desiree Lambertis and Pastor Samuel Weekes of Paradise Covenant Ministries with support from Bovoni property manager Greene.
"We want the community to know we are here for them," Colbourne said as volunteers served food to the children and adults in attendance.
As for the children who face the dangers every day from both inside and outside threats, Todman said, "We can't stop them from living, but we have to watch them."