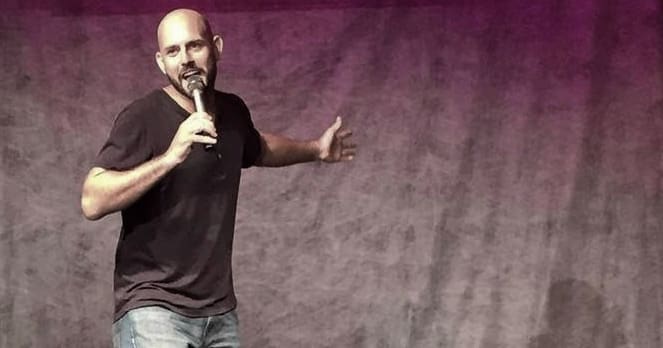 The Rock City Beer Barn will play host to an open mic comedy show Friday, with local comedians getting the chance to showcase their talents to a wider audience while competing for cash prizes.
The event is free to attend and the show will begin at 9 p.m; but interested comedians need to be there by 8:30 p.m., organizers said.
Host Lucas Warford, originally from Tulsa, Oklahoma, has been on the island for about 8 years after originally participating in the "Da Island Comedy Tour" hosted by the St. Thomas Sports and Social Club and has opened for multiple stateside comedians that have come to the territory over the years.
Warford also was a co-host on 104.3 The Buzz morning show for four and a half years.
He chose to stay in the territory because it is "one of the best places in the world to live."
Warford said his goal is to "build up local comedy presence and create a diverse comedy troupe" here in the territory. Monthly open mics are just the beginning of growing comedy in the territory, he said. He's tried to accomplish this before but has run into challenges with a steady venue and having steady comedians.
According to Warford, comedy is a good coping mechanism and a way to deliver points that otherwise would be offensive.
He created the open mic night to provide an "open venue for people that want to be comedians." and is very gracious towards Rock City Beer Barn for providing a venue.
The open mic night is also a way to "include locals in a way other than being members of the audience."
He advises any interested comedians " don't worry about making the crowd laugh, make yourself laugh and then worry about the crowd later" and " never be afraid to show who you are."
He wants to use the open mic night to identify local talent and build a comedy troupe. He believes the troupe can grow, putting on its own monthly comedy show and opening for visiting headliners from the states.
He would also want to grow the troupe to the point where they will not only do stand-up but also do skits, improv, and an SNL style news show.
More information can be obtained by sending an email to Warford at lucasinthevi@gmail.com.