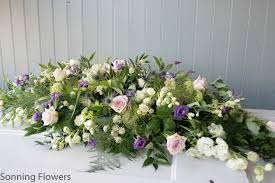 Clint A. Murray died on June 12. He was 53 years old.
He is survived by his mother, Edna Murray Creighton; sisters: Patricia Gomes, Veronica Herbert, Velmarie Creighton Tremblay, Queen Seriah Dabrio, Dr. Bevon Dabrio and Beverly Dabrio; brothers: Deon Dabrio, Samuel Dabrio, Charlston Creighton, Dave Creighton and Jeffrey Dowdy; aunts: Aunt Barnes, Marva Phillipus, Omayra Murray and Cecelia Williams; uncles: Ejnar Adams, Roy Barnes, Thomas Barnes and Victor Murray Jr.; great aunt, Iris Canton; great uncles: Hubert Acoy and Lauritz Acoy; brothers-in-law: Michael Herbert and Joseph Tremblay; sisters-in-law: Cheryl Dario, Debra Dario and Uselta Creighton; as well as other relatives and friends too numerous to mention.
A viewing will take place at 9 a.m. followed by a funeral service at 10 a.m., Wednesday, July 10, at James Memorial Funeral Home Chapel. Interment will be at Kingshill Cemetery.