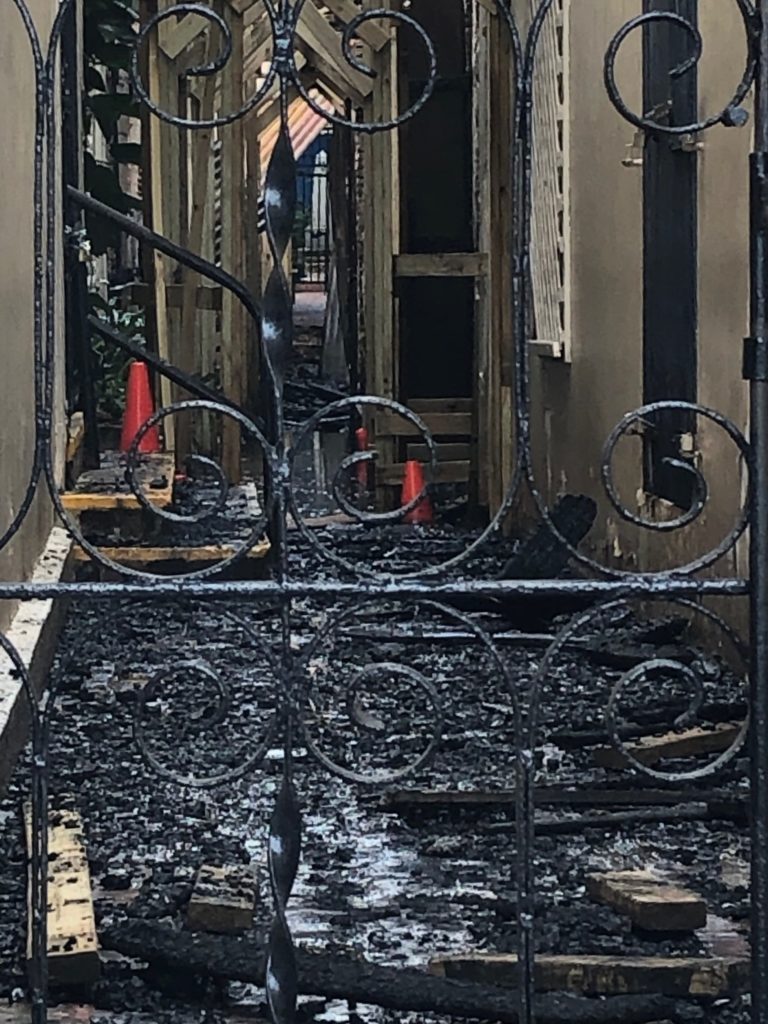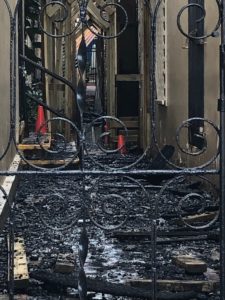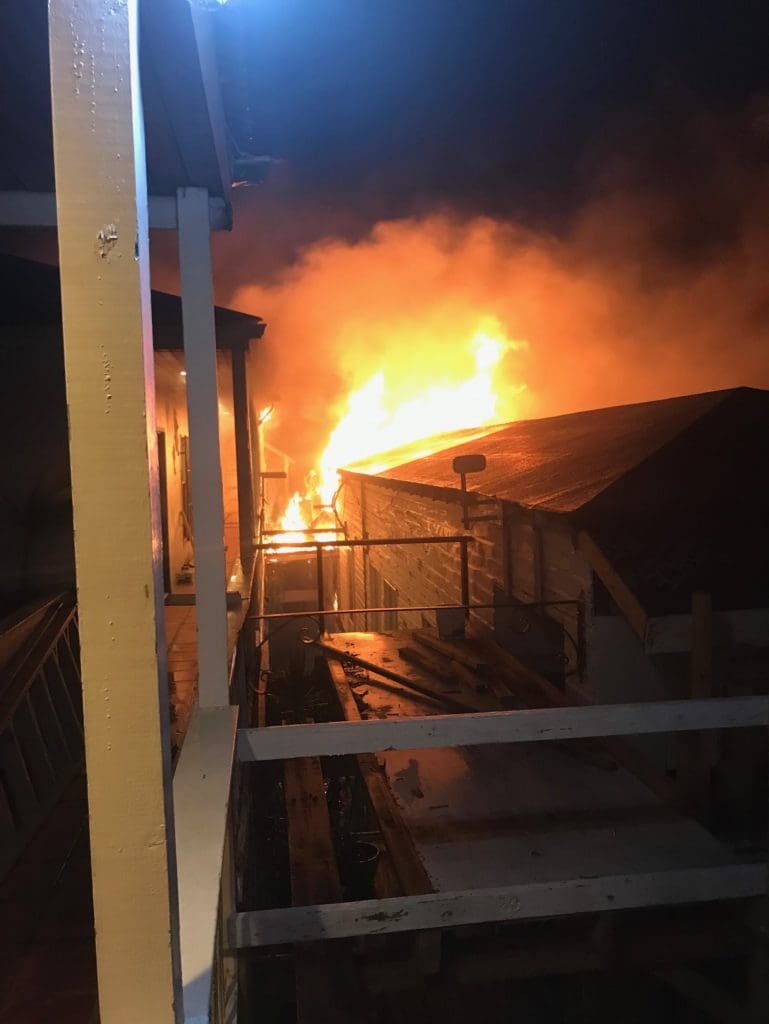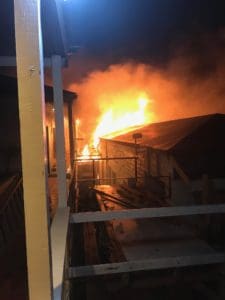 A roaring blaze engulfed the Royal Dane Mall in downtown Charlotte Amalie overnight, devastating the mall and damaging adjacent buildings.
In a press conference Friday, Fire Service Director Daryl George said the call came in around 10:45 p.m. July 4. Multiple units were sent to respond, including 18 on-duty officers, 12 off duty officers and seven trucks and other fire fighting machines. Multiple businesses were damaged.
"It took about three hours to get it under control," George said. One officer injured his hand but there were no other reported injuries.
The cause of the fire is under investigation.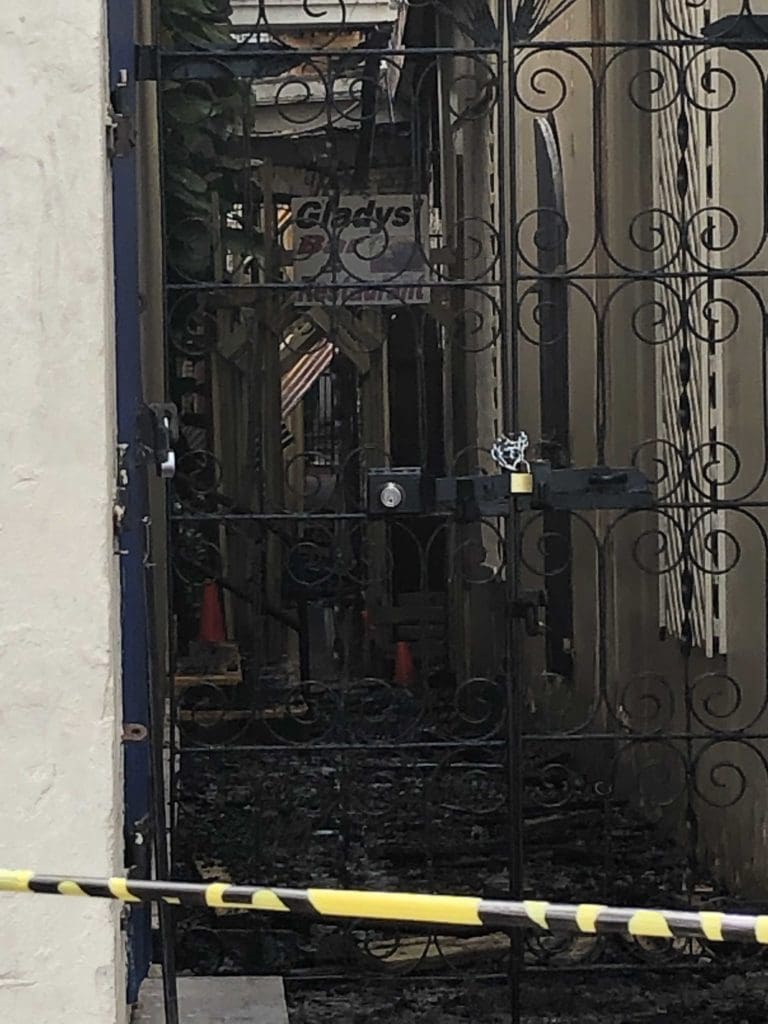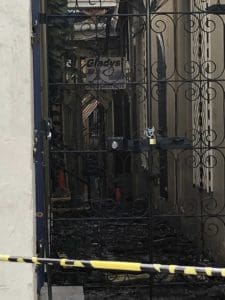 Gov. Albert Bryan reviewed the scene early Friday afternoon.
Two fires damaged businesses right in this area very recently, in March. One broke out in the storage room of Tavern on the Waterfront restaurant, which is part of Royal Dane Mall. The other occurred in a second-floor warehouse space that was undergoing renovation three blocks to the west. Both of those fires are still under investigation. Electrical problems may have played a role, officials said at the time.
These fires all occurred in the same area as devastating fires in 1804, 1806 and again in 1826, wiping out large parts of downtown Charlotte Amalie.