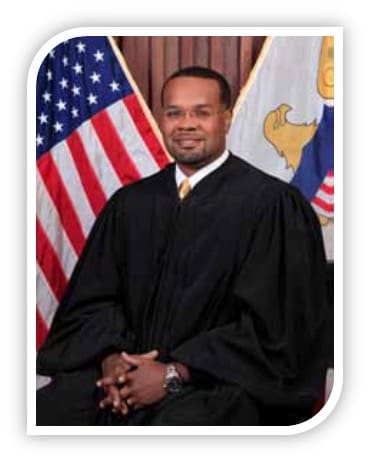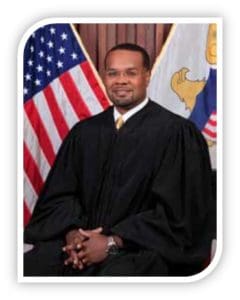 President Donald Trump nominated V.I. Superior Court Judge Robert Molloy to serve on the U.S. District Court for the U.S Virgin Islands this week. Delegate Stacey Plaskett and the local Republican Party both praised the move, suggesting the nomination may be confirmed in the U.S. Senate with broad bipartisan support.
Prior to taking the bench in 2013, Molloy served as an assistant attorney general of labor in the Office of Collective Bargaining, according to the White House. Molloy served as a law clerk to Judge Raymond L. Finch of the U.S. District Court of the Virgin Islands and earned a bachelor's from Hampton University, his law degree from American University Washington College of Law, and a master's of business administration from American University Kogod School of Business.
Delegate Stacey Plaskett (D-VI) hailed the nomination, saying she has known Molloy for a number of years and is "continually impressed by not just his thoughtfulness and well-reasoned demeanor but his tremendous work ethic on the bench."
"Judge Molloy has always been extremely competent, both as an attorney and a judge. He has consistently rendered very fair and thoughtful decisions, has moved his docket along and he will undoubtedly be a significant contributor to the U.S. District Court of the Virgin Islands," she said, pledging to support his confirmation.
"I applaud President Trump for picking such an outstanding candidate for this nomination," Plaskett said in a statement.
Judge Molloy's interest in the law began at a very young age when he worked for his brother, Attorney Jeffrey B.C. Moorehead, filing legal documents and delivering documents to court. He attended law school after working three years for the United States General Services Administration in Washington, D.C. as a financial analyst.
U.S. Virgin Islands Republican National Committeeman Jevon Williams praised Trump for the move.
"President Trump and his administration has done more for the Virgin Islands than any prior president, Democrat or Republican," Williams said in a statement.