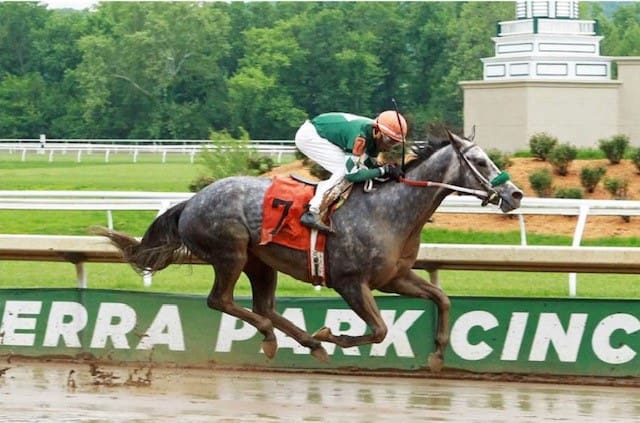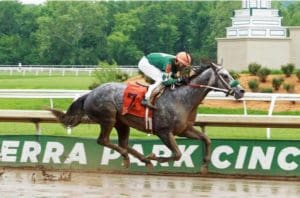 "It is a sad time in the Virgin Islands as we mourn the loss of another young Virgin Islander," said Senator Javan E. James Sr. Euclyn "Pede" Prentice Jr. passed this Memorial Day, May 27, 2019, following an automobile accident. It was not too long ago that Sen. James had a conversation with Euclyn "Pede" Prentice Jr. about collaborating on a series of projects. "We spoke about his upcoming races, making arrangements to see him compete in a major competition, and the work he hoped to accomplish for the people of the U.S. Virgin Islands," said Sen. James Sr.
"I have submitted legislation to posthumously honor Euclyn "Pede" Prentice Jr. for his contributions to the Horse Racing Industry and signing on with me thus far is Senate President Novelle E. Francis Jr., who is also a primary sponsor of this resolution.
Mr. Prentice was a proud Virgin Islander who represented the territory on the mainland as a jockey. Prentice, age 28, had over 256 wins, 2,565 career races and a career purse earnings exceeding over $3 million dollars. At the age of 24, he was the youngest rider to compete at the Magic City classics aboard B Street Blues. In 2015, he earned his first professional victory aboard Drivin Miss Ellie earning him $23,000. He later received the 2016 Apprentice Award in Belterra Park Cincinnati, Ohio. On May 12, 2019 marked his 250th professional career win.
Prentice's career was just about to take off before his untimely death. A few more races would have made him eligible to enter the Kentucky Derby. This summer he was scheduled to sign a major deal that would have showcased his talents.
Senator James strongly urges our community to support our fellow Virgin Islanders while they are here, as tomorrow is not promised. My thoughts and prayers go out to his daughter, his mom Carmen Parilla, his dad Euclyn Sr. and the entire family circle. May he continue to Ride in Peace.
Senator Javan E. James Sr. of the 33rd Virgin Islands Legislature