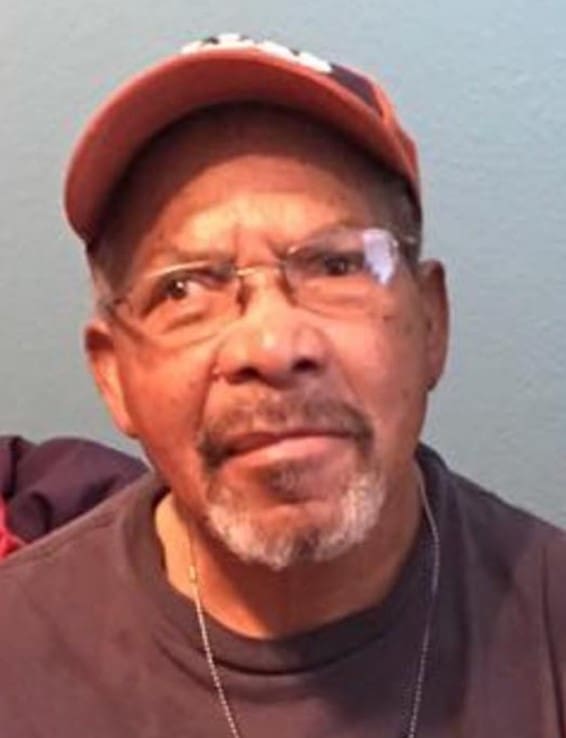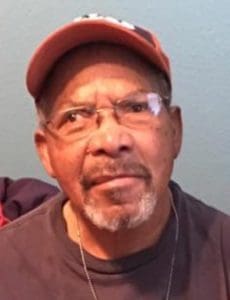 Rodney Sylvester Pickering, affectionately known by many as "Pickaloo," "Pick" or "Picky," from Frederiksted, St. Croix, U.S. Virgin Islands, died peacefully on Friday, March 8, in Grand Prairie, Texas. He was 80 years old.
Rodney was a veteran of the United States Army. The discipline and his unique attention to detail that he learned while serving never left him, as friends and family will attest to. He loved life and enjoyed working doing what he loved. When he was not working tirelessly ensuring that our drinking water is clean, he would be spending his time with his family and friends.
He was preceded in death by his parents: Ludwina Grant Pickering and Lawrence Ignatius Pickering; and his grandmother, Ms. Lillian Grant.
He is remembered with love by his daughters: Paula Pickering-Henry, Glendora P. Pickering-Porter, Lorina L. Pickering and Etta Lee Pickering-Mitchell; grandchildren: (Paula)-Taivyonne Henry, (Glendora)-DeVante T. S. Valmont and DeJah Porter, (Lorina)-Lyssa Williams, Adriel Williams, Azriel Williams and Aaron Williams, (Etta)-Kendell L. Barry, Keenan L. Mitchell and Korey L. E. Mitchell; former spouse and part-time caregiver, Geralda Pickering; sons- in-law: Edward C. Porter and Lester Mitchell; sisters: Melba Joseph and Lynell Fergus-Armory.
He is remembered with love by nieces: Lila M. Payne-Scheffer, Ebony E. Christian, Valenica Brown, Lynell M. Armory, Karris M. Armory, Rhea Pickering, Cherice Pickering-King and Diane O. Brown, Diedra N. Brown-Tull and Delreese C. Brown; relatives-in-law: Carmi E. Pickering and Samuel Tull; great nieces: Jayde Jones, Audrie M. Sheffer, Meriah L. Amory, Naquida, Carmindy, Rybeckah, Chrinity and Chasidy Pickering; nephews: Norbert Pickering Jr.; Gregory A.J. Bennerson, Robert Christian, Lionel Christian, Najeem Armory, Dei'Ondre Armory, Andre and Anthony Mazyckm and Anthony Brown Jr.;
He is also remembered with love by great nephews: Kahlil B. Jennings, Ian M. Sheffer, Harvey D. Amory, Ethan T. Christian, Gregory A. J. Bennerson III and Oflami King. Other survivors include all the Pickering families on St. Thomas, USVI and Tortola, BVI, Simeon Williams and family, Alfred Williams and family, the Mason family, colleagues at the various divisions within the Department of Public Works, the Department of Planning and Natural Resources and the Environmental Protection Agency's Caribbean Office, members of St. Patrick's School and Catholic Church, and members of St. Joseph Church; as well as a host of other relatives, cousins and friends too numerous to mention.
The family extends our gratitude to all who offered up prayers and condolences and to all who assisted in his comfort and care, including Kehinde "Kay" Adelana and Maureen at 24 Hour Home Care LLC, Medical City of Arlington Hospital, Arlington, Texas, Vitas Healthcare (Baylor Hospice Care Unit, Fort Worth, Texas) and Noble Cremations, Arlington(Pantego),Texas.
Relatives and friends are invited to attend the memorial service commemorating Rodney's life. The memorial service will begin at 10 a.m. on Tuesday, June 11, at the St. Patrick's Church Hall, Frederiksted, St. Croix.
In lieu of flowers, the family respectfully requests that a monetary donation be sent via check or money order in memory of Rodney Pickering to St. Patrick's Church, located at 416 Custom House Street, Frederiksted, St. Croix 00840.
Arrangements were lovingly entrusted and managed by Noble Cremations Arlington (Pantego),Texas. For anyone who would like to write a tribute to the memory of Rodney S. Pickering, kindly visit www.noblecremations.com.