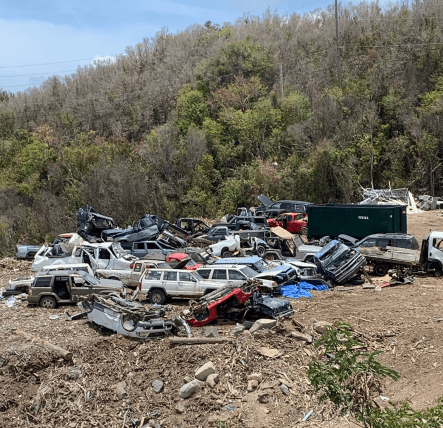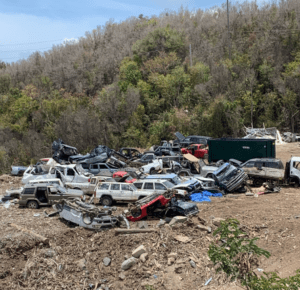 Since beginning their initiative in March to help beautify the territory by getting rid of abandoned vehicles, the island administrators in the Bryan/Roach Administration have removed more than 200 of them.
On St. Thomas, Administrator Avery Lewis said about 175 vehicles have been removed. "The process is slow but we assure the community that we are answering calls and delivering service," Lewis said. "The team is committed to making the Virgin Islands paradise again."
On St. Croix, Administrator Sammuel Sanes has disposed of 45 vehicles. "We tagged them first and owners have removed some of them before the date designated to remove them," Sanes said. "There are so many vehicles all over the island."
On St. John, Administrator Shikima Jones said she has disposed of more than 30 abandoned vehicle shells, and once those are gone, she will begin removing other abandoned vehicles from V.I. Government roadways and property.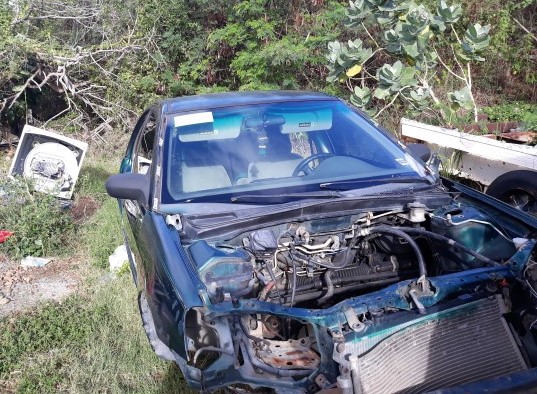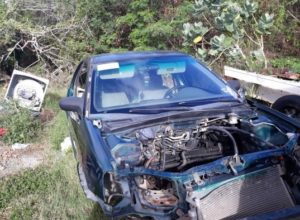 "It seems like the more we move, the more that pop up," Jones said. "It's crazy how many abandon vehicles St. John has. We're on a clean-up, going green beautification mission to get them all — step by step, road by road."
All three administrators expressed their gratitude to the V.I. Department of Public Works and the V.I. Waste Management Authority for their assistance.
"I would like to thank the community for their patience in this matter," Jones said. "I know it's been a long time coming, but we're moving forward in keeping our home clean."
Gov. Albert Bryan Jr. announced on March 21 that the Island administrators of his administration had convened the Abandoned Vehicle Task force to begin tagging and removing the eyesores. The Office of the Administrator is the coordinating agency for the Abandoned Vehicle Taskforce and they are working in collaboration with the public and private sectors.
Individuals who fail to remove their abandoned vehicles face fines of no less than $1,000. In addition to retrieving cars, the task force will address other areas of public interest relating to the overall safety of residents in the community and beautification of public spaces.
To report an abandoned vehicle, please contact the Office of the St. Croix Administrator at 773-1404, ext. 4806; the Office of the St. John Administrator at 776-6484; or the Office of the St. Thomas-Water Island Administrator at 693-4350.