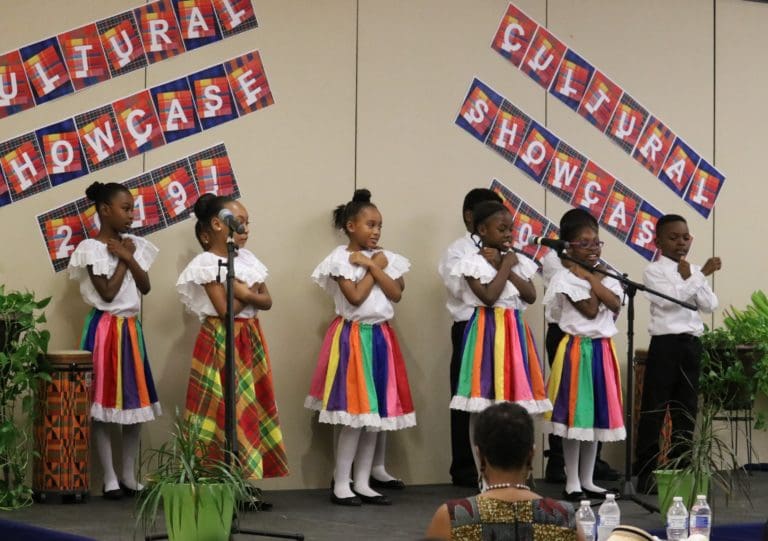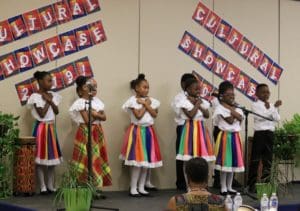 Students from the Alfredo Andrews and Pearl B. Larsen schools and St. Mary's Catholic School took home winning titles at the Division of Virgin Islands Cultural Education Debut Cultural Showcase and Competition held April 15 and April 16 at the University of the Virgin Islands Great Hall on St. Croix. The competition saw entries in poetry, song, original poetry, storytelling and skit.
Participating schools were the Pearl B. Larsen, Juanita Gardine, Lew Muckle, Alfredo Andrews, and Claude O. Markoe elementary schools and the St. Mary's Catholic School.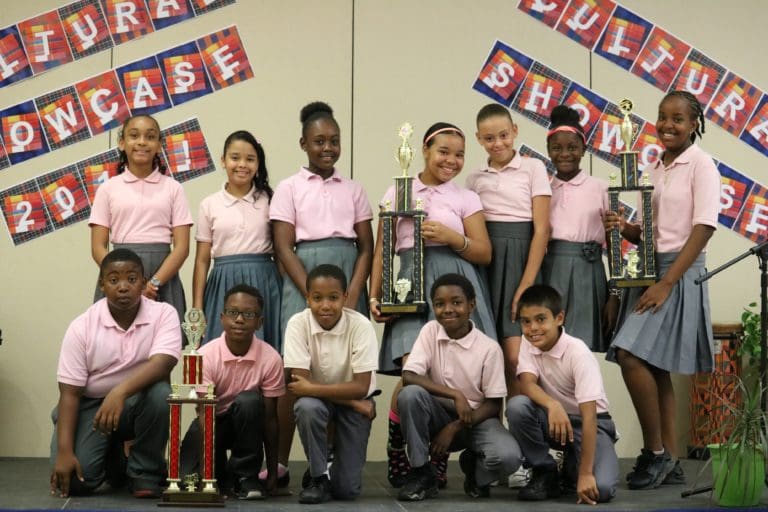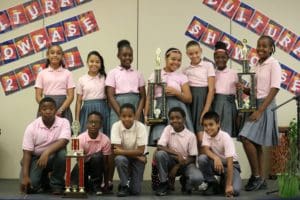 "Good morning. I'm very excited to be here. As everyone knows culture is the way we live; it's how we speak, and it's what we eat. It's the music we listen too; it is everything about us. So, to those teachers that are here today and support staff, I just want to thank you for working with these boys and girls to have them showcase our culture this morning," said Acting Assistant Commissioner Maria Encarnacion.
Keeping with the momentum, Acting Deputy Somme said, "It is our job as educators and students to teach our culture. So, there is no dispute that what you're doing today is tremendously important."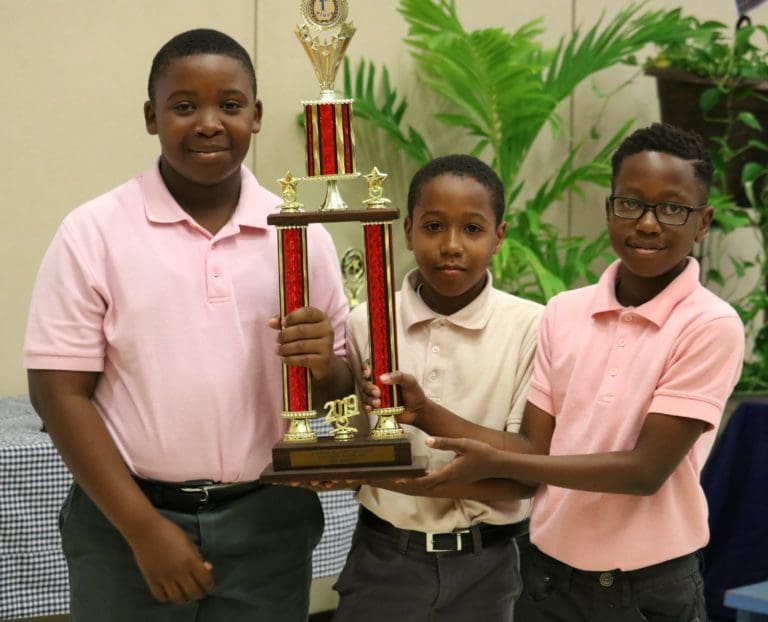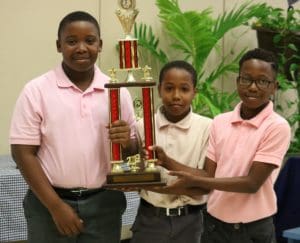 The competition covered two days. On Monday, April 15, schools performing in the poetry, song and original poetry categories competed, and on Tuesday, April 16, storytelling and skit competitors made their presentations, followed by the awards ceremony.
Susie Bough James, the mistress of ceremony, read the rules and rubric immediately before each segment. Students and teams were judged based on memorization, effective speaking, emotional impact, insight and cultural relevance, originality and time, to name a few. After each performance, the judges tallied their scores.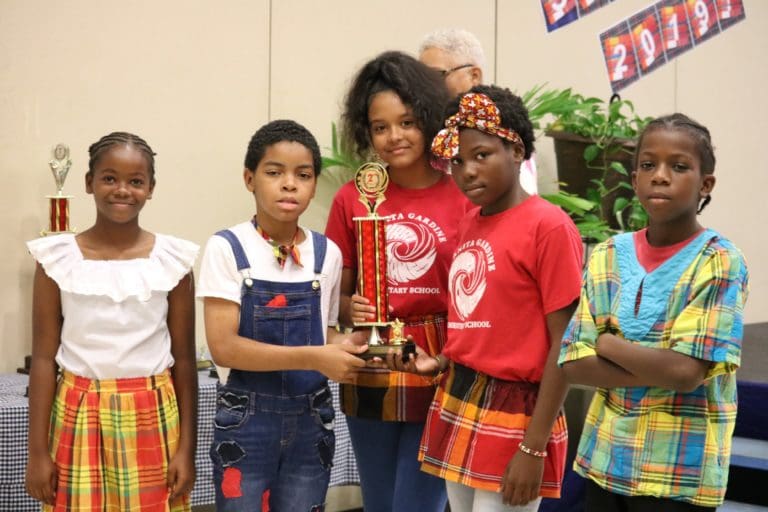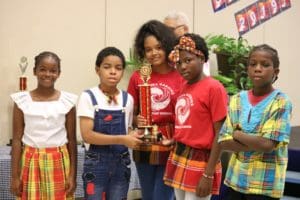 A few notable highlights of the showcase were the Pearl B. Larsen team's entertaining recital of a combination of culturally relevant poems: "Clear the Road" by Alfredo Andrews, a quelbe song rendition of "Daddy, All I Want for My Birthday Is a Flute," by Claude O. Markoe; Juanita Gardine's "Vienna Cake Mystery" skit and the Alfredo Andrews original skit "The Hard Headed Boys."
The performances were outstanding, making it a tight competition for the judges. In addition to the great display of Virgin Islands culture, students revealed how talented they were in song, spoken word and acting.
Division of Virgin Islands Cultural Education Director Valrica Bryson organized the event and gave closing remarks following the trophy presentation.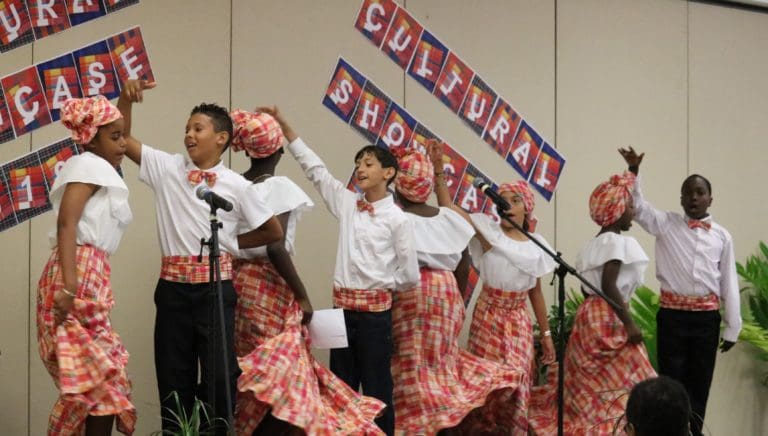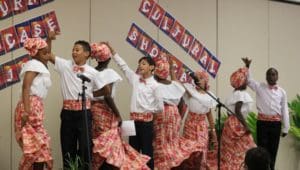 "I am very proud of the two days that we had. I hope next year, after the schools see the great job you did, we'll have some more schools partaking in this Cultural Communication Showcase," Bryson said. "I congratulate everyone; I want you to know that everyone is a winner. Just the fact that you got up on stage to take part and showcase Virgin Islands culture made you a winner."
Dodson James, Vivienne Pacquette, Jennifer Toussaint, Alscess Lewis-Brown and Joan Paulus were the judges for the competition.
Winners by Select Categories
Poetry
1st Place: Pearl B. Larsen Elementary School
• St. Croix adapted from Nevis / I Find No Place at All Like St. Croix/ Bless Our Island
2nd Place: Juanita Gardine Elementary School
• This Island Is Mine
Song
1st Place: Alfredo Andrews Elementary School
• Clear de Road
2nd Place: Claude O. Markoe Elementary School
• Daddy All I Want for My Birthday Is a Flute
3rd Place: Claude O. Markoe Elementary School
• It's Not About Me
Original Poetry
1st Place: Alfredo Andrews Elementary School
• The Virgin Islands Where I Live
2nd Place: Juanita Gardine Elementary School
• Turtles
Storytelling
1st Place: Melodi de la Cruz of St. Mary's Catholic School
• Anansi and the Grasshopper
2nd Place: Jahnoah Escobar of Juanita Gardine Elementary School
• Anansi and the Moss-Covered Rock
Skit
1st Place: Alfredo Andrews Elementary School
• The Hard Headed Boys
2nd Place: Juanita Gardine Elementary School
• The Vienna Cake Mystery