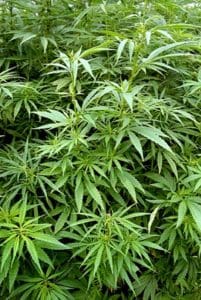 I am not writing to defend my friend Sgt. Gibbs Bully. I am writing to express how offensive his reported sentence of 15 months incarceration in a federal penitentiary for a minor [crime], likely soon to be non-crime, is to his community, his friends and his co-workers.
The feudal ages federal criminal justice system is directly clashing with and undermining Christiansted's community well-being and safety.
Gibbs was born here, grew up in the projects, sold peanuts to business employees after school to pay for his school lunches and contribute to his family, and then voluntarily joined the U.S. Army, where he parachuted into Kuwait and participated in the march on Baghdad at the beginning of the First Gulf War, was stationed in the Korean DMZ as a radiation technology specialist, and went through Ranger School, qualifying him as U.S. Special Forces. However, injuries to his knees kept him from further active duty service.
Since then, without any acknowledgment or support from the Army or Veterans Administration, Gibbs, like many ambitious Cruzans, has worked many jobs in the hospitality industry and doing physical labor in his home town. He has learned invaluable skills in customer relations, redevelopment of historic property, and hotel management that he puts to use daily in his home town. After twin category 5 hurricanes Irma and Maria, which occurred after his arrest, Gibbs was onsite immediately afterward to protect the hotel property and surrounding businesses from looting and violence.
Gibbs worked as a volunteer with the Red Cross for more than a year after the storms to help his community recover and to help begin to rebuild his home town. Gibbs owns a home in his home town, one he was able to purchase because he saved the down payment and was able to get a mortgage from a local bank because he had a good job.
The business owners in downtown Christiansted know Gibbs well. He is who I ask to talk with the thieves, drunks and other ne'er-do-wells who populate the Boardwalk and side streets, usually after dark until the clubs close. He is who recovers stolen property before it is fenced and its usefulness to its owner destroyed. He is who walks Cruzans and visitors from the clubs to their hotel at 3 in the morning. He is who lets guests locked out of their rooms at 5 in the morning into their rooms, driving into town when he's needed whether he is scheduled to be working or not.
Gibbs is an American patriot, capitalist and contributor to the public safety and well-being of his home town. We need him here, in our midst — not in a far-away federal penitentiary where he will be unreasonably punished to satisfy feudal federal guidelines, prosecuted and judged by strangers who have been sent here apparently to perpetuate feudal colonial oversight of our citizenry.
If these strangers with power choose to substitute compassion for punishment. they will order Sgt. Gibbs Bully to house arrest, perhaps with an ankle bracelet, with work release privileges, followed by supervised probation. His home town, his community where he is needed, will continue to help with whatever rehabilitation he may need, and it will be far more effective and meaningful not only to Gibbs but to Cruzan society to let us care for our own.
Jack Pickel, St. Croix