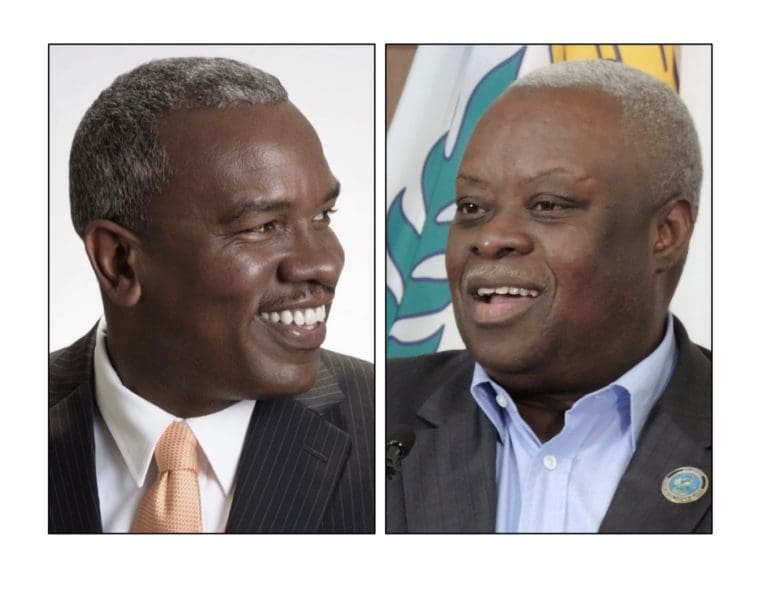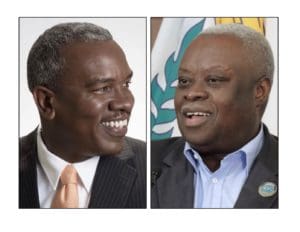 Early voting for the gubernatorial runoff election took place Saturday and Sunday, and while the numbers are high compared to 2014, when early voting was new, they dropped off sharply compared to the general election on Nov. 6. That may be due to the shorter period – two days- versus 14 days for the general election.
According to the V.I. Office of Elections, 7,334 voters cast ballots in advance of Tuesday's runoff between incumbent Gov. Kenneth Mapp, an independent, and challenger Albert Bryan, a Democrat. St. Thomas saw 3,646 early votes; St. Croix 3,340 and St. John 348. That represents 14 percent of registered voters.
Before the Nov. 6 general election, 11,829 voters cast ballots, or 4,495 more than for the runoff. St. Thomas, which went strongly for Bryan, saw a drop of nearly 42 percent. St. Croix, Mapp's stronghold, saw a smaller drop in early voting, of about 37 percent.
While early voting is way up from 2014, total turnout is down slightly. In 2014, 27,879 voters cast ballots in the general election while this year 26,346 voters cast ballots before or on Nov. 6. This might reflect voter interest but it might simply reflect that several thousand Virgin Islanders left the territory in the wake of last year's hurricane double whammy.
In 2014, heading into the runoff, Mapp was eight points ahead of Delegate Donna Christensen, with 47 percent to 39 percent of the general election vote. In that year's runoff, 25,439 Virgin Islands voters cast ballots – a drop of more than 2,400 – and Mapp increased his lead, garnering 63 percent of the vote and winning both districts.
This year, Bryan is ahead of Mapp, 38 percent to 33 percent, heading into the runoff, which is nearly the reverse of where Mapp stood in 2014. But the smaller drop in early voting on St. Croix, where he has the most support, might indicate a narrowing of the gap between them. Turnout may determine this contest.
Polls open 7 a.m. Tuesday.