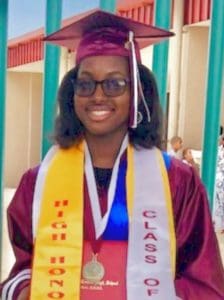 The St. Croix Central High School Class of 1993 announced this week that they have selected their 25th anniversary scholarship recipients in celebration of education, motivation and self-determination.
When announcing the scholarship winners, Fiona Stokes, class president, said that the class has been awarding multiple scholarships in celebration of their anniversary years every five years since 2003 with their 10-year reunion. She said they are pleased to be able to continue the tradition with another round of outstanding students and scholarship awards, which total $4,640 split equally between the two recipients.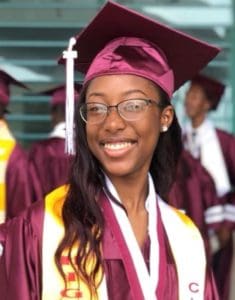 Emile Henderson III, scholarship committee chairperson, said he was pleased to announce Dahlia Fabio and Je t'aime Steele as this year's award recipients, primarily because they were consistently outstanding students throughout high school and are both focused on doing great things.
"Looking at these two young ladies, the paths they are on are truly indicative of the type of students that we want to encourage as a class. Our committee read their biographies and their essays and they were each incredibly compelling," Henderson said.
He said the young women were executive members in the Central High School Class of 2018 – Steele as vice president and Fabio as public relations officer – [and] they were among the top 20 students in their class, honor students, class officers, supportive students, athletes, community volunteers, ROTC members and FBLA members, and they had completed more than their required amount of community service hours.
"They've done so much outside of just their academics," Henderson said. "They've been clearly busy not just working on being outstanding students, but they have been doing things that make them well-rounded citizens, and we are proud to be able to stand behind them."
The scholarship funds were raised by contributions from class members as well as donations and support from the community at bake sales and with raffle ticket sales.
Steele will be attending La Roche College in Pennsylvania, majoring in psychology, with a concentration on child psychology. Fabio will also be attending La Roche College and majoring in biology forensics with hopes of becoming a registered nurse.
Henderson said as the young ladies go off to college, he is hopeful that they will each use their scholarship awards to pursue their academic goals and return to the territory to continue to build on the legacy proud Caribs before them have left behind.

"Our class is filled with outstanding people who came back to St. Croix to contribute to our community as teachers, business owners, accountants, counselors, media specialists, IT specialists, engineers, nurses, musicians and more, and we want to see them do the same — go out, come back and make us all proud," he said.
Stokes thanked the community and classmates for their contributions and encouraged them to continue to support the efforts when they start fundraising for their 30th anniversary scholarship.