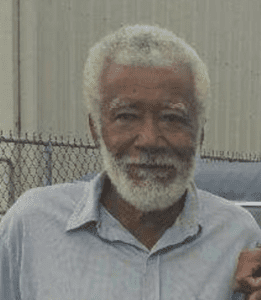 Wilfred DaSouza, also known as "Willie," of Estate Whim died on June 8. He was 72 years old.
He was preceded in death by his parents: Elizabeth Sarah Dasouza and Clyde Lenard Latham.
He is survived by his spouse, Joan Butler DaSouza; daughters: Sonia DaSouza Matthews, Juliet Butler Francois and Yoland Jack; sons: Andrew DeBreo, Angus DaBreo, Dale DaBreo and Camillo Butler; grandchildren: Jah-Nirah Richards, I-Nyah Richards, Ahyanlah Richards, AfarI Richards, Reneisha DaSouza, Kenson Pope, Andrew DaBreo Jr., Xion DaBreo, Xavonique Bacchus Goodgie, Javid Map, and Jah-Hailiah Hodge; sisters: Lucilla McMillan, Cecelia Marcelli, Monica McMillan, Julianna DaSouza, Rocena Jackson and Anna Latham; brothers: Julian DaSouza, Clive McMillan, Neil McMillan, Dan DaSouza, Ron McMillan, Felix McMillan, Andrew Latham and Alworth Latham;
He is also survived by nieces, nephews, great nieces and great nephews too numerous to mention; daughters-in-law: Gardina Anthony-DaSouza, Loren DaBreo and Gazetty James-Butler; sons-in-law: Craig Matthews and Chulman Francois; brothers-in-law: Ricki Hooi, Leroy Williams, and Linton Jackson; sisters-in-law: Allison Dasouza, Pam DaSouza, Ester Williams and Sheila Latham; special friends: James Thomas, Eleanor Frazier, Aaron Peters, Christian Douglas, Reynold DaSouza, Mrs. Maggie and Mr. Adams; as well as cousins, other relatives and friends too numerous to mention.
A Memorial Service will take place at 11 a.m., Saturday, July 7, at Frederiksted Assembly of God Church, Estate Campo Rico, Frederiksted.