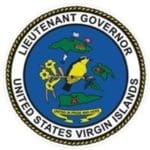 The Division of Banking, Insurance and Financial Regulation (the Division) will be present at the 2018 Agriculture and Food Fair (AgFair) between 9 a.m. and 6 p.m., on Saturday, May 26 and Sunday, May 27. It will also be present between noon and 6 p.m. on Monday, May 28. Representatives of the Division will be in a private area on the main stretch of the fairgrounds where consumers can discuss their banking and insurance concerns in confidence with very qualified staff.  The goal is to educate the public to be ready by being prepared, according to the Office of the Lieutenant Governor.
"While much public education on banking and insurance issues has been taking place continuously since the start of the Mapp-Potter Administration, the Division will be at the fair to provide consumer assistance and educate the public on banking and insurance matters in preparation for the upcoming hurricane season," said Lt. Gov. Osbert E. Potter.
The Division will have the following new and updated educational materials for distribution at the Fair:
"How to Avoid Being Underinsured"
"Hurricane Insurance Fact Sheet" (in English and Spanish)
"Hurricane Awareness"
"Home Inventory Checklist"
"Be Prepared for a Tsunami & Earthquake"
"Annual Insurance Checklist: 5 Insurance Policies You Should Review Every Year" and
"Insurance Terms You Should Know."
The public is encouraged to come by and complete the "Home Inventory Checklist."  Consumers may contact the Division on St. Thomas at 774-7166 or on St. Croix at 773-6459; or they can visit the Division's website at www.ltg.vi.gov for more information on banking, insurance and financial regulation services.