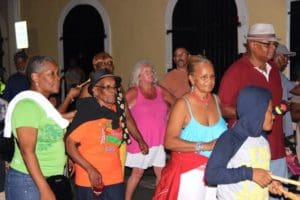 The St. Croix Senior Collaborative is offering a free class called "A Matter of Balance" to residents 60 or older on the island of St. Croix. The training class consists of eight 2-hour sessions. The goal of this program is to significantly decrease the number of falls experienced by participants in the class and through cognitive-restructuring activities, assist participants in getting over their fear of falling and resume healthy, age-appropriate and health-appropriate activities.
The next class will take place from 10 a.m. to noon, Wednesday, June 13, at the AARP Office at Sunny Isle Shopping Center. That class will run for eight weeks. Pre-registration is required because a limit of 12 people per class is set.
Call 690-3002 for more information or to be included on a mailing list for announcements of future classes.