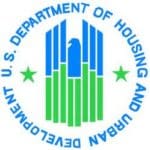 The Federal Emergency Management Agency (FEMA) is appealing to landlords to help hurricane survivors who lost their housing in the storms and need a temporary home. Move-in-ready apartments or condos are needed for survivors who have been approved for FEMA's Direct Lease Program, which authorizes FEMA to pay rent directly to landlords, assuring they receive timely rent at a fair price. One-bedroom units are especially needed, with the greatest need on St. John.
The purpose of the Direct Lease Program is to provide eligible disaster survivors with a safe, sanitary and secure temporary place to live while they repair their homes or look for permanent housing. Survivors who are approved for direct lease are required to maintain regular contact with FEMA and go through a monthly recertification process to determine their continued eligibility.
The agency leases directly from property owners only in situations where there is a severe shortage of rental housing such as here in the Virgin Islands. A number of survivors may be eligible for direct lease because they have been unable to find a rental property.
Rental rates, including deposit, payment for utilities, and/or other associated fees must be within 200 percent of the Fair Market Rates (FMR) established by U.S. Department of Housing and Urban Development (HUD). Amenities, such as cable TV, Internet and telephone are not covered by the Direct Lease Program.
To find the HUD rates enter "HUD fair market rent 2018" in a search engine or go to
https://www.huduser.gov/portal/datasets/fmr/fmrs/FY2018_code/select_Geography.odn
To submit property to be considered for Direct Lease, send an email to FEMA-USVI-DirectLease@fema.dhs.gov.
Additional details are available on FEMA's Virgin Islands Facebook page at https://www.facebook.com/FEMAUSVirginIslands/