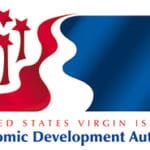 The U.S. Virgin Islands Economic Development Authority (USVIEDA) advises the general public that its telephone services at its office in Frederiksted, St. Croix, are temporarily unavailable due to an accidental cut of the telephone line. Currently, only one telephone line is in operation at the USVIEDA office on the island.
Viya, the telecommunications and Cable TV services company, is currently working on rectifying the issue. As these services are restored, the public will be informed.
For immediate assistance, the public may contact the USVIEDA's office on St. Croix by email or contact the USVIEDA office on St. Thomas directly at 714-1700.