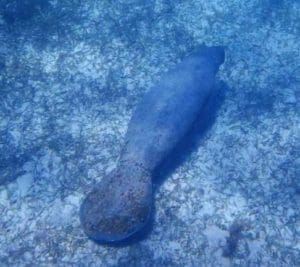 The National Park Service (NPS) and the US Fish & Wildlife Service, along with the Puerto Rico Manatee Rescue team, are out on the water today searching for two manatees.
One manatee at Buck Island was sighted yesterday and is approximately 4-ft. in length; the other has been seen in Frederiksted and is 6-8 ft. long. The manatee in Frederiksted was seen south of the pier and may have moved up to the refinery area.
Please report any sighting as soon as possible to:
Dr. Mignucci w/ManatiPR at 787-399-1900
or Clayton Pollock w/NPS at 340-226-4612
or Zandy Hillis-Starr w/ NPS at 340-277-6932
The NPS, Fish & Wildlife and PR Manatee Rescue appreciate all its friends' helping with this rescue.