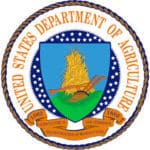 According to the U.S. Virgin Islands Rural Development Office, Technical Assistance and Training Grants being offered by the U.S. Department of Agriculture will assist communities, Indian tribes, and nonprofit corporations to identify and plan for community facility needs that exist in their area. Once those needs have been identified, the grantee can assist in identifying public and private resources to finance those identified community facility needs.
To apply for funds, the agency must receive the application by 5 p.m. EDT on July 2. An electronic application must be submitted via www.grants.gov by midnight Eastern time on July 2.
Who may apply for this program?
Public bodies
Non-profit organizations
Federally recognized tribes
How may funds be used?
Assist communities in identifying and planning for community facility needs;
Identify resources to finance community facility needs from public and private sources;
Prepare reports and surveys necessary to request financial assistance to develop community facilities;
Prepare applications for agency financial assistance;
Improve the management, including financial management, related to the operation of community facilities; or
Assist with other areas of need identified by the secretary.
What kind of funding is available?
The maximum grant award is $150,000.
Grant funds are limited and are awarded through a competitive process.
Are matching funds required?
Matching funds are not required but preference is giving to applications with cash matching funds.
In-kind contributions cannot be used as matching funds
Partnerships with other federal, state, local, private and nonprofit entities are encouraged
How do we get started?
Applications are accepted on an annual basis through a Notice of Funding Availability (NOFA) in the Federal Register
Applications received after the due date will not be considered for funding. Paper copies of the applications will be submitted to the State Office in which the applicant is headquartered.
Rural Development
Attention: Michael A. Langston, Community Programs Director
4440 NW 25th Place,
Gainesville, FL 32606-6563
For local assistance, contact Rena Elias
Area Specialist | Area VII US Virgin Islands
Rural Development
U.S. Department of Agriculture
4401 Sion Farm, Suite #2 | Christiansted, VI  00820
Phone: 773.9146, ext. 4 | Fax: 1-855-475-6940