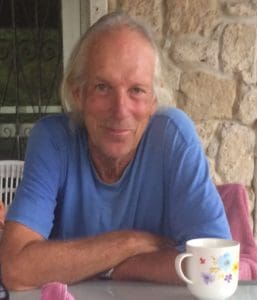 Michael Edward Mongeau of Christiansted, St. Croix, died on Wednesday, April 18. He was 69 years old.
Michael was born in Moorestown, N.J., and was a member of Moorestown Monthly Meeting of the Religious Society of Friends (Quakers), where he attended meetings for worship with his beloved grandmother.
He graduated from St. John's College in Santa Fe, N. M., and embarked on a life-long career in education and education administration. He received a Master's Degree in Education from Columbia University. He cared deeply for the students he taught and for the educational communities he served.
He came to St. Croix in 2005 to serve as head of school at the Good Hope School. He taught at Kingshill School, and he tutored many students on St. Croix. He was devoted to service and shared his many talents on service projects in Haiti, at My Brother's Table in Frederiksted, in the office of Sen. Nellie O'Reilly and on the Board of the St. George Village Botanical Garden.
He is survived by his loving companion, Ruta von Schilling; daughters: Meagan Schofer and Eliza Mongeau; son, Theodore Mongeau; grandchild, Sadie Schofer; son-in-law, Ethan Schofer; sister-in-law, Patty Mongeau; brother, Peter Mongeau; nieces: Jennifer Laine, Rachel Protasewich, Rebecca Mongeau, Emily Babinsky and Katie Duval; and nephew, Sam Mongeau.
He is also survived by special friends: Rose and Hyacinth of My Brother's Table, Gracie Lee and the Office of Senator Nellie O'Reilly, Michael Hindery, Dee Osinski, Tina and Vic Roberge, Berenike and Caroline von Schilling, as well as all his students across the territory, the states and wherever else they may find themselves; and former spouses: Maggie Mongeau and Linda McGillicuddy.
Memorial contributions may be made to My Brother's Table in Frederiksted.
Cremation services are entrusted to Schuster's Crematorium LLC, Kingshill, St. Croix, V.I.