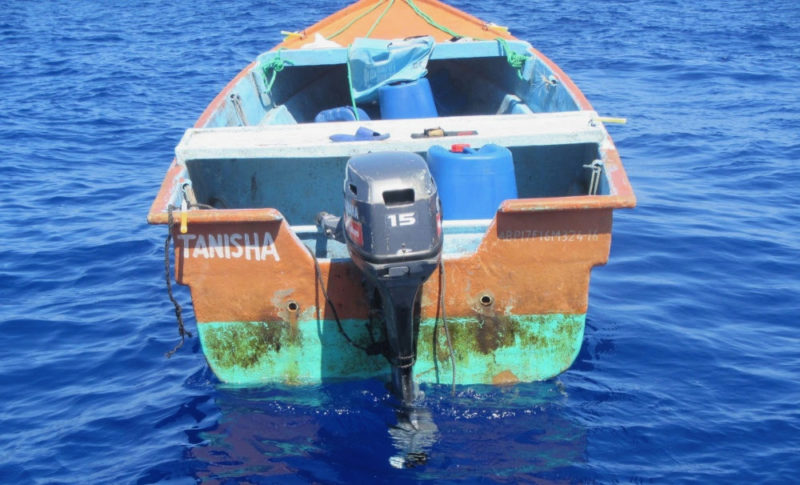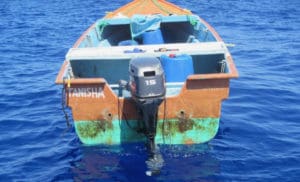 The U.S. Coast Guard returned 18 Dominican migrants Friday morning to Santo Domingo, Dominican Republic, following two at-sea interdictions authorities Tuesday just off Aguadilla, Puerto Rico.
Another eight interdicted migrants, all Dominican men, are facing potential federal criminal immigration charges for attempted illegal reentry into a U.S. territory, the Coast Guard said.
"The quick response and coordination by the Caribbean Border Interagency Group agencies involved allowed for the safe interdiction and removal of 26 migrants from a dangerous situation," said Capt. Eric P. King, Coast Guard Sector San Juan commander. "Migrants risk their lives by attempting to cross the Mona Passage aboard grossly overloaded boats that in most cases are unseaworthy and have no safety equipment onboard, they also risk prosecution and permanently being barred from legally entering the United States."
The first interdiction took place at approximately 1:45 a.m. Tuesday, after a U.S. Border Patrol surveillance unit reported sighting a migrant vessel in waters north of Aguadilla, Puerto Rico. A responding maritime unite from Puerto Rico police stopped the 19-foot boat, approximately four nautical miles north of the Aguadilla coastline.
The Coast Guard Cutter Thetis arrived on scene shortly thereafter and safely embarked the migrants, eight men and three women, onboard the cutter.
The second interdiction occurred at approximately 9 p.m. Tuesday night, when the Coast Guard Cutter Heriberto Hernandez detected and interdicted a 28-foot migrant boat with 15 people onboard, approximately nine nautical miles northwest of Aguadilla, Puerto Rico. The crew of the Heriberto Hernandez embarked all 15 migrants, 12 men and three women, including a female minor. The migrant vessel was seized by a the Puerto Rican police unit Fuerzas Unidas de Rapida Acción marine unit, which also arrived on scene to assist.
Once aboard a Coast Guard cutter, all migrants receive food, water, shelter and basic medical attention.
The Coast Guard Cutter Thetis repatriated the remaining migrants to the Dominican Republic.
Coast Guard Cutter Heriberto Hernandez is 154-foot fast response cutter homeported in San Juan, Puerto Rico, while Thetis is a 270-foot medium endurance cutter homeported in Key West, Florida.