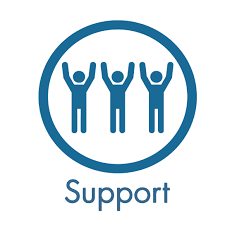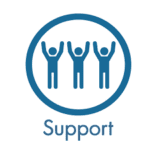 The National Alliance on Mental Illness (NAMI) of St. Thomas/St. John and St. Croix applauds Senator Nereida "Nellie" Rivera-O'Reilly and Senator Janette Millin Young for hosting the VI Mental Health Forums on March 6, 2018 and March 7, 2018. The Virgin Islands community continues to need the support of all branches of government, for-profit and non-profit organizations to improve our mental health care system.
NAMI is the nation's leading grassroots advocacy organization solely dedicated to improving the lives of persons with severe mental illnesses including schizophrenia, bipolar disorder, major depression, obsessive-compulsive disorder, and severe anxiety disorders. NAMI's efforts focus on support for persons with serious brain disorders and for their families; advocacy for non-discriminatory and equitable territory and private-sector policies; and education to eliminate the pervasive stigma surrounding severe mental illness.
We at NAMI St. Thomas/St. John and St. Croix are very concerned about the ineffectiveness of services for those with severe and persistent mental illness. For this reason we at NAMI St. Thomas/ St. John and St. Croix are strongly advocating that the Assertive Community Treatment (ACT) Program be implemented here in the Virgin Islands by a local non-profit organization with the support of the Virgin Islands Department of Mental Health to help achieve the goals of the USVI Five Year Mental Health Strategic Plan to: 1) provide quality care, 2) eliminate barriers to care/services, 3) use evidence-based treatment modalities and 4) establish a continuum of care.
To avoid repeated returns to hospitals and/or jails, many people with severe and persistent mental illnesses need more individual help and support in the community than traditional community services provide. Too many times the usual office-based mental health system fails people who need help with basic, everyday activities like caring for themselves, taking their medication, establishing social relationships, and finding and keeping a job and a place to live. With enough of the right kind of individual help, people with even the most severe mental illnesses can make significant strides toward recovery. This intensive support is the heart of the ACT program.
ACT is an effective, evidence-based, outreach-oriented, service-delivery model for people with severe and persistent mental illnesses including those who are homeless and/or involved in the criminal justice system. Using a 24-hours-a-day, seven-days-a-week, team approach, ACT delivers comprehensive community treatment, rehabilitation, and support services to individuals in their homes, at work, and in community settings. Especially when budgets are tight, it makes good sense to use proven, cost effective treatments. The ACT model has an impressive, 30-year track record of achieving good outcomes for individuals and at the same time saving money while also being Medicaid reimbursable.
Let's keep the conversation going about the importance of mental health in our community but let's also not forget to take action. For more information on the implementation of ACT in the Virgin Islands and how to join NAMI St. Thomas/ St. John and St. Croix as we continue to advocate for the betterment of a mental health care system in our community, please contact us at:
NAMI St. Thomas/St. John, namistt@yahoo.com, (340) 473-7774 or NAMI St. Croix, info@namistx.org, (340) 626-7351.
Editor's note: Nicholas Lima, is the president of NAMI St. Thomas-St. John; Sherilyn Pogson is the president of NAMI St. Croix.