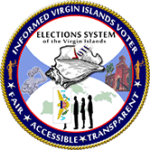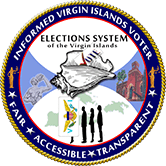 Supervisor of Elections Caroline Fawkes has announced, "Effective Monday, March 12, 2018, the St. Croix Office located in the Sunny Isles Annex, 4B, next to K-Mart Appliances and the Social Security Office, will reopen. We are still in the process of re-furnishing the office and getting our voting system functional; therefore, we can only offer manual registration (no Voter Registration Cards will be issued)."
Only one of the following documents listed below is required for voter registration:
Birth Certificate
Passport (United States)
Military Discharge form (DD214)
Naturalization Certificate
*Copied documents will not be accepted.
Internet connectivity has been re-established in the St. John Elections Office at The Marketplace, according to Supervisor Fawkes. Registrants can now obtain a Voter Registration Card.
If there are any questions, contact the St. Thomas office at 774-3107 or Supervisor Fawkes via cell at: 227-8827 or email Elections Systems of the Virgin Islands at [email protected].
The website is www.vivote.gov.