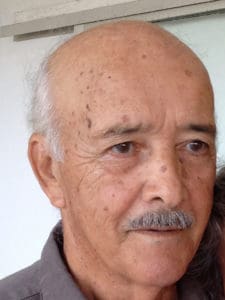 Albert Lindqvist, also known as "Bertie," of Christiansted, St. Croix, died on Tuesday, Feb. 13. He was 79 years old.
He is survived by his wife, Margaret Lindqvist; daughters: Daisy Pelovitz, Debbie Lindqvist and Lucy Lindqvist; sons: Albert J. Lindqvist, Adam Lindqvist and Jack Lindqvist; grandchildren: Joshua Lindqvist, Jodi Hodges, Monique Johnson, Jordan and Aaron Pelovitz, Andrew and Petra Hoover, and Casey Willard; great-grandchildren: Julian Lindqvist, James Hodges, and Simon and Leo Johnson; daughter-in-law, Danielle Lindqvist; son-in-law, Alex Pelovitz; and sisters: Clara Checkley and Jacqueline Caldwell.
He is also survived by brother, Christian Lindqvist; brother-in-law, Saul Torres; nieces: Betty Simko, Gislane Camacho, Suzette Caldwell, Elizabeth Russell, Stephanie Bermudez, Judith Mazza, Lynda Pritchett, Amber Lindqvist, Janitze Lindqvist, Lisa and Essie Christensen; nephews: Edgar Eberhardt Jr., Michael Caldwell, Cyril Jr., Roberto, Eddie, Augustine, Roan and Akkido Lindqvist, and David and Bryan Christensen; as well as aunts, uncles, cousins and treasured friends too numerous to mention.
Albert Lindqvist (July 25, 1938 – February 13, 2018). A memorial service will be held at 10 a.m. at James Memorial Chapel, located at 4040 Estate La Grande Princesse, Suite 9, Christiansted, St. Croix VI on Saturday, March 3.
Cremation services are entrusted to Schuster's Crematorium LLC.