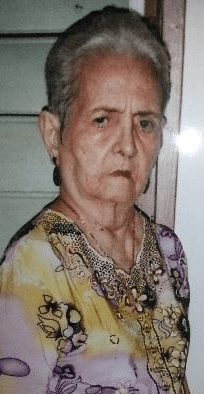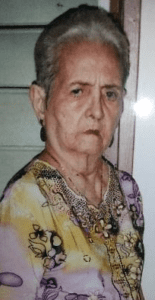 Carmen Dora Belardo-Camacho, also known as "TaTa," of Estate Anna's Hope died on Tuesday, Feb. 6. She was 88 years old.
She was preceded in death by her husband, Glorin Camacho; mother, Felicidad Acevedo; father, Modesto Belardo; sister, Hilda Belardo; brothers-in-law: Carlos Juan Gonzalez and Pablo Bermudez; sisters-in-law: Juanita Quinones and Olga Bonano-Belardo; and nephew, Roberto "Berto" Belardo-Bonano.
She is survived by her daughters: Vilmagda C. Edwards, Romelia C. Nanton and Maria Camacho; sons: Carlos "Junior" Ortiz Jr. and Glorin "Juni" Camacho Jr.; grandchildren: Melisa and Minerva Nanton, and Ebony John-Harris; sister, Eva Belardo-Bermudez; brothers: Modesto Belardo-Acevedo and Ernesto Belardo-Acevedo; and nieces: Luz E. Webster, Mireya Bermudez, Georgina "Gioly" Songy (La.) and Eva "Evita" Bermudez, Marysela Gonzalez, Maria B. "Belen" Towers and Wilma Belardo-Galiber.
She is also survived by nephews: Juan Antonio "Tony" Belardo, Wilfredo "Wilson" Pablo Jr." Chichi," Jose A. "Holl," Venerando "Caco" Bermudez, Gustavo Bermudez, Marco A., Miguel, Julio and Carlos Jr. "Scabo" Gonzalez, Reynaldo "Rey" Belardo-Bonano and Jose Belardo-Bonano; great-granddaughter, Alaya Harris-John; great-grandson: Eugenio Harris III; aunt, Mariana Acevedo-Carrasquillo; and uncles: Apolinar Acevado and Mauro Acevedo.
Other survivors include son-in-law, Keithroy Nanton; special friends: the Woodrupt family, Tona Ramdeem, Rosa Cruz, Sylvia Fermin, Felix ("Mr. Garcia") Garcia and family, the Encarnacion-Golden family, the Santiago family, the Navarro family, Mohamad "Jaba" Hannun, the Martin family, the Francis family, the Burke family, the Camacho family, the Bruster family, the Mencho family, the Ford family, the Sealy family, co-worker Zenaida, the Harris family and the Hydman family; as well as other relatives and friends too numerous to mention.
A viewing will be held at 10 a.m. followed by a funeral service at 10:30 a.m. on Friday, Feb. 16, at Holy Cross Catholic Church. Interment will be at Kingshill Cemetery.