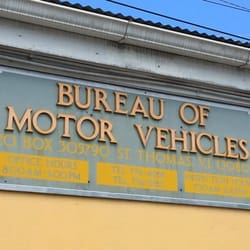 The Bureau of Motor Vehicles (BMV) informs the motoring public that after a continuous effort to find a suitable secure location to administer the written tests, it has announced that on Thursday, Feb. 1, the BMV will resume written tests on St. Thomas and St. Croix, according to a press release issued Monday by Lawrence A. Olive, the BMV director.
On St. Thomas, tests will be given from 8 a.m. to 2 p.m., Monday through Friday; on St. Croix, tests will be given at 9:30 a.m., Monday, Wednesday and Friday, until further notice. The St. Croix tests are by appointment only.
At this time, there will be no road tests given. The BMV will be assessing the roads and working diligently with the Department of Public Works as to when the traffic lights and signage will be replaced.
For more information, contact Director Lawrence Olive at 774-4268.