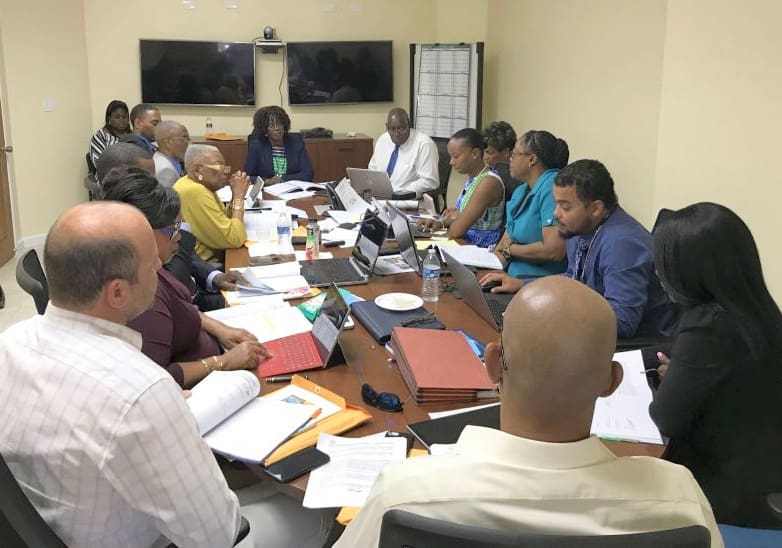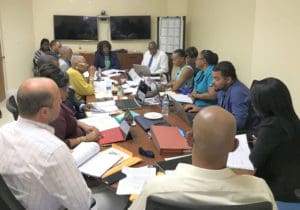 A V.I. Port Authority board member looking for $300,000 for a project was told by Port staff Wednesday that capital expenses, specifically repairs to facilities, are currently the top priority and that any new expenses could affect operations.
The Port should still be able to meet its "mandatory" obligations, such as payroll, but acting Chief Financial Officer Anna Penn said the agency's engineering department is right now moving around projects to see what can be completed and what can't.
To put something in now, she said to board member Marvin Forbes, would mean something else had to be taken out.
Forbes didn't specify what the $300,000 was for, just that he "needed it."
Giving VIPA's financial statement Wednesday, Penn also explained that the Port is starting to feel the impact of September's two hurricanes and a shortened winter season, with decreased cruise ship calls and fewer flights into or out of the territory. With passenger fee totals down, Penn said financials for October show revenue hits in both the marine and aviation divisions, which is forcing the Port to tighten its finances.
"We have some money set aside, but we also have bond requirements, which mandate that we keep a certain amount of cash in our accounts," Penn said. "I don't intend to default on our bonds."
Penn said that as of October:
– VIPA earned operating revenues of $1.8 million but had $3 million in expenses, resulting in an operating loss of $1.2 million. VIPA received an early $10.7 million insurance settlement, and with that factored in, Penn said that the Port's operating revenues by $307,000, which she said is $467,000 below budget,
– Total operating revenues for the Port were below budget by $2.9 million, and below last year's actuals by $1.9 million, and
– Total operating expenses were also below budget, due to cuts, by $2.4 million.
Responding to a question from board member Lee Steiner about the Port's ability to pay its bills despite the shortfall in revenues, Penn said the Port is hoping to have an uptick in business, but would have to wait to see how the numbers fall.
Meanwhile, the Port has seven accounts with outstanding receivables of more than $100,000 each on the aviation side, including rent owned by Seaborne Airlines, which VIPA attorney Denise George-Counts said Wednesday has filed for bankruptcy. A court hearing was held Tuesday and George-Counts said VIPA was named as part of an unsecured creditors committee – those entities to whom the largest debts are owed – that will be involved in the bankruptcy process.
The marine side also has a long list of rent owed, including $1.2 million for the Crown Bay Marina, which manager Ava Penn said is largely taken up by the St. Thomas Dialysis Center, which is also involved in financial court hearings.