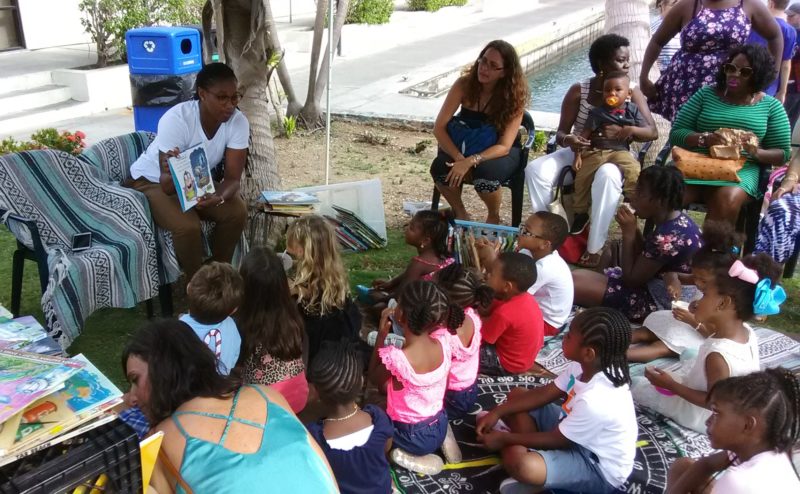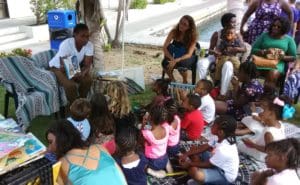 Current test rates for 3rd grade proficiency in reading hover around 33 percent in the territory. According to the National Commission on Reading, the single most significant factor influencing a child's early educational success is an introduction to books and being read to at home prior to beginning school.
Sen, Janelle Sarauw, who spent Sunday afternoon reading to local children at Scoops and Brew in Crown Bay Marina, told the crowd, "As a community, we must improve the literacy scores of our children. Literacy is one of the most important gifts you give your child."
The V.I. Children's Museum thanks the Community Foundation of the Virgin Islands for their commitment to an initial start-up grant of $5,000.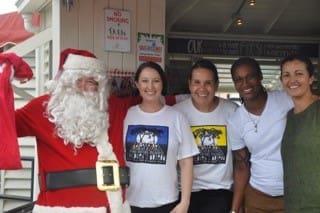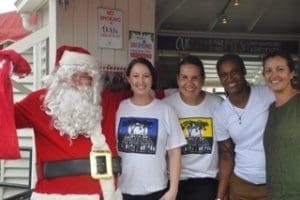 Dolly Parton's Imagination Library is available for all families in the territory, and any child under 5 years old will receive one free book every month. To sign up a child today, visit www.imaginationlibrary.com/usa/affiliate/VISTTHOMASJOHNCROIX/ and make sure to have the correct spelling of the child's name, the child's birthdate and the child's mailing address. All children under 5 in the territory are encouraged to register for this free service.
The cost is $27, for those who wish to support a year's worth of books for a child in the Virgin Islands. To donate visit: www.vichildrensmuseum.org/dolly-partons-imagination-library.