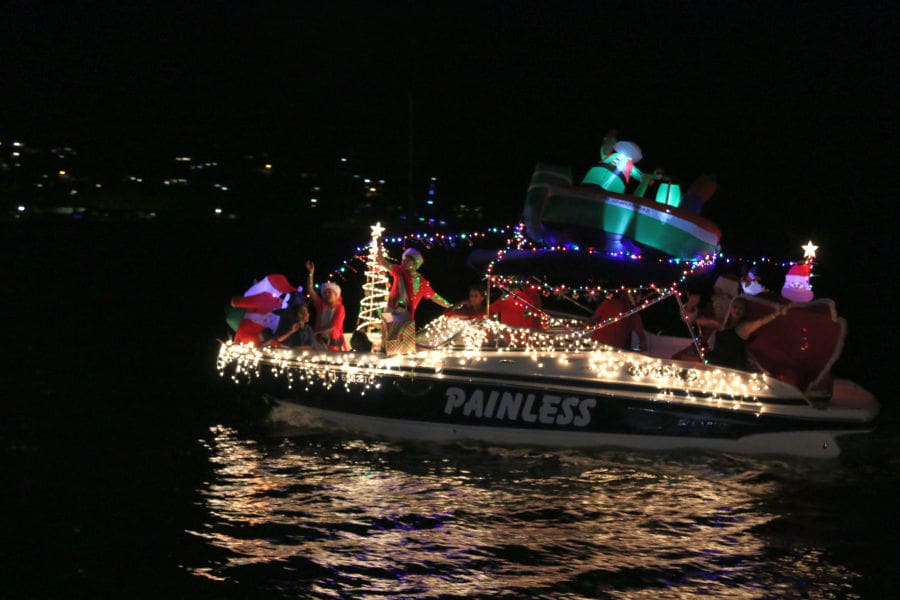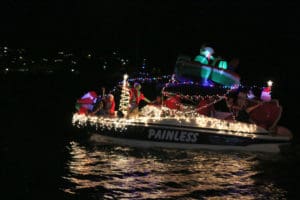 For the first time, the annual Lighted Boat Parade on St. Thomas was held separately from Miracle on Main Street, but residents gathered for the event Friday night were just as excited as in years past, watching and cheering on their favorite vessels.
The Waterfront Apron was packed for the event, which this year coincided with a new Miracle in the Garden party hosted by Sen. Janelle Sarauw. A total of 18 boats participated in the parade and were decorated not only with lights, but blow up Santas, snowmen and, in the case of Admiralty Dive Center, two light up hurricanes.
According to organizers, winners of the event were: Paradigm Shift in first place, Water Island Search and Rescue in second, Painless in third, Gentle Princess in fourth and Bama Breeze in fifth.
The parade was supported by the St. Thomas-St. John Chamber of Commerce, Tickles Dockside Pub and Crown Bay Marina.