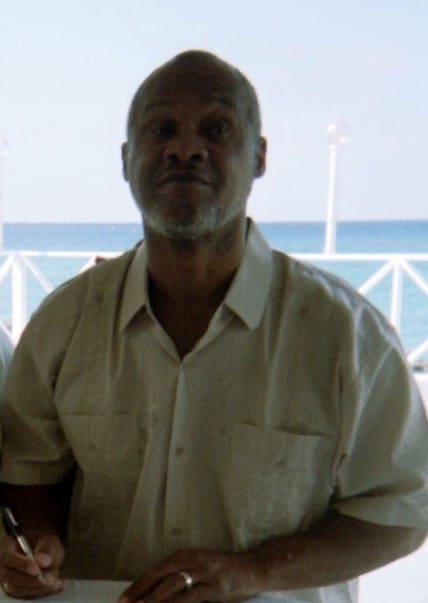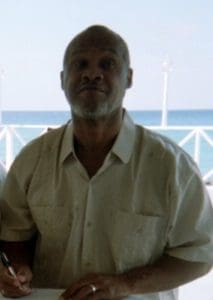 The family of Norman Alphonso Yarwood, also known as "Normie," of Watergut, Christiansted, announces to the public that a memorial service will be held in his honor on Dec. 5.
He is survived by his beloved beautiful wife, Sophia A. Phillip- Yarwood; mother, Ann Marie Yarwood; father, David M. Greenidge (deceased), adopted mother, Marie Derricks; step-children: Kyjauni, Kalimah and Kalimba Joseph; children: Norman Jr., Norma, Chris, Christine, "Cha-Cha," Leslie, Leslie-Ann, "Papi," Shamula and Maxwell; and sisters: Angelina Yarwood, Sylvie Greenidge Molyneux, Sandra Rodgers, Eileen Matthews, Carmen Navarro and Luz Delia Navarro.
He is also survived by brothers: Hugo "Scarce" Greenidge (deceased), Renaldo Navarro, Rapheal "Rafi" Greenidge and Glenwood Greenidge; nieces: Wanda Jackson Felix, Vanda Jackson-Pennyfeather, Amanda Jackson-Acosta, Rhonda Petersen, Rene Petersen and Yvonne Greenidge; and nephews: Randolph Petersen(deceased), Lawrence Greenidge (deceased) and Rodney Petersen.
Other survivors include cousins: Paul Yarwood, Elroy "Mitch" Yarwood, Cleone Yarwood, James Yarwood (deceased), Leona Yarwood Samuel, Joey Yarwood, Vanessa Yarwood, Maurice Greenidge, Semi Greenidge (deceased), Mable Greenidge Brady, Wendell and Lester Greenidge; uncle, "Bucklefoot Banjo"(deceased); special friends: Cordell Johnson, Michael Roberts, Nesta Monell, Juan Bermudez, Justino Ramos, Norman Erazo and Anthony James; the Yarwood family, Greenidge family, Simmonds family, Robert family and Monbiju family; as well as other relatives and friends too numerous to mention.
Special thanks to James Memorial Funeral Home, Church of God of Prophecy and Paul Yarwood.
The Memorial Service will take place at 10:30 a.m., Tuesday, Dec. 5, at the Holy Cross Catholic Church, Christiansted.