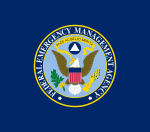 Disaster Recovery Centers (DRCs) across the U.S. Virgin Islands have reached a milestone topping 10,000 visits in the few weeks since the first one opened on Oct. 8.
Nine recovery centers are now open on St. Croix, St. John and St. Thomas to help homeowners, renters and small-business owners register for assistance with the Federal Emergency Management Agency (FEMA); check on the status of their applications; and get questions answered about the assistance available as a result of the major disaster declarations for hurricanes Irma and Maria.
"We track the number of visits to the recovery centers so we can tell whether these resources are of use to survivors," said FEMA's Federal Coordinating Office William Vogel. "This milestone means that more than 10,000 times a Virgin Islander has gotten one-on-one help from our recovery experts."
Ongoing connectivity challenges across the islands have made the recovery centers an especially valuable source of information and assistance for survivors, since they cannot easily make calls or log on to online resources, Vogel said.
Specialists from FEMA and the U.S. Small Business Administration are available seven days a week at DRCs across the territory. Most DRCs are open 8 a.m. to 5 p.m. daily except at St. Peter's Church on St. Croix, which is open Sundays from 1 p.m. to 5 p.m. due to morning services, and the Rotary Club West location on St. Croix, which is closed certain Sundays due to events at the location.
The deadline to register with FEMA for assistance has been extended to Dec. 18 for both disasters, but survivors are strongly encouraged to register as soon as possible so their needs can be assessed and the appropriate assistance provided.
St. Croix DRCs are at:
Christiansted at the Old Post Office Building at Church and Company streets
Christiansted at Fire Captain Rencelliar I. Gibbs Fire Station at Parcel No. 1, Estate Cotton Valley, East End
Christiansted at St. Peter's Episcopal Church, 38-44 Castle Coakley
Frederiksted at the Rotary Club West, 40 KA-KD Estate LaGrange
St. Thomas DRCs are at:
Charlotte Amalie at Tutu Park Mall, 4605 Tutu Park Mall, Suite 233
Charlotte Amalie at the New Hotel Company Omar Brown Fire Station, Conference Room No. 108, 100A Ross Taarenberg
Estate Bordeaux at the Bordeaux Farmers Market, 109 East Bordeaux
St. John DRCs are at:
Coral Bay at the Town & Country Building, 8-1 Estate Emmaus
Cruz Bay at U.S. Virgin Islands Legislature, St. John Annex, 1D Cruz Bay
Survivors with connectivity may register with FEMA for assistance at www.DisasterAssistance.gov or by calling 800-621-3362. Individuals who have a speech disability or hearing loss and use TTY should call 800-462-7585 directly. Those who use 711 or Video Relay Service (VRS) may call 800-621-3362.