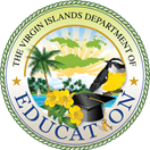 The Yvonne Milliner-Bowsky Elementary and the Emanuel Benjamin Oliver (EBO) Elementary schools will open on Monday, Oct. 30, according to a press release from the Office of the Insular Superintendent. The two schools will operate on a split session schedule at the Bowsky campus: Bowsky students will report from 7:30 a.m. to noon and EBO students will report from 11 a.m. to 4:30 p.m.
Buses will begin pick-up of Bowsky students on their normal routes at 6:15 a.m.; buses for EBO students will begin pick-up at 10:15 a.m. Additional pick-up points have been established for EBO students at Hidden Valley and Tutu Valley.
The start date for the Lockhart Elementary School, now being used as a shelter, will be announced at a later date. Shelter residents are currently being relocated to a new site. Once the shelter has been fully vacated, the facility will be thoroughly cleaned and sanitized to welcome students and teachers.
The Department of Education also informs the public that the David Hamilton Jackson/Bull and Bread holiday on Wednesday, Nov. 1. will be observed as a full instructional school day for students and school-based staff across the territory.
Stress Relief Concert Set for Sunday, Oct. 29
The Division of Music Education and the Division of Cultural Education invite the St. Croix community to its Stress Relief Concert from 1-5 p.m., Sunday, Oct. 29, at the Sunny Isle Amphitheater. There will be performances by the St. Croix Unity Band, Concert Band and Steel Ensemble, the University of the Virgin Islands' Voices of Inspiration and the Maillard Brothers. The event is free and sponsored in part by the Sunny Isle Management Office.