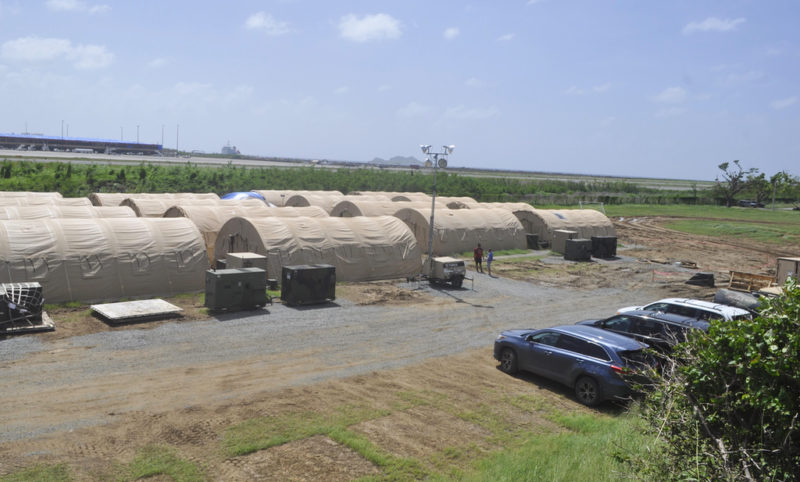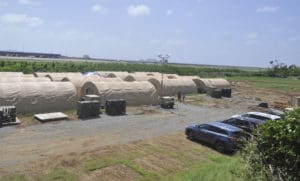 The University of the Virgin Islands suffered an estimated $51 million in damage to its campuses, but UVI President David Hall said Saturday the school has fully resumed classes and is working to be an integral part of the territory's recovery process.
UVI's Board of Trustees met Saturday for its first regular quarterly meeting since Hurricanes Irma and Maria battered the territory in September. Classes have been back in session since Oct. 9.
Trustees praised Hall for his "calm and collected" leadership in the aftermath of the worst disasters the territory has seen in decades. Hall, in turn, honored the entire UVI community for its "resiliency and creativity" in bringing the school back to operational status, calling it an "astounding accomplishment."
"We've been operating now for two weeks," Hall said. "It's not perfect, there are still challenges – faculty members without offices, we've lost some key laboratories and classrooms. But despite all those challenges, we are operating and students are getting what they came here for."
The university has committed itself to moving forward with its fall semester, which has been extended to Dec. 22. Some courses have changed their schedule or format, but those that were being offered before the storm are available.
"We have more online classes now. Our evening classes have had to be suspended. We have weekend classes. Faculty is engaging in a lot of creative approaches to make sure our students are supported," said Hall.
Hall's report on the physical damage to UVI's campuses on St. Thomas and St. Croix, however, painted a grim picture.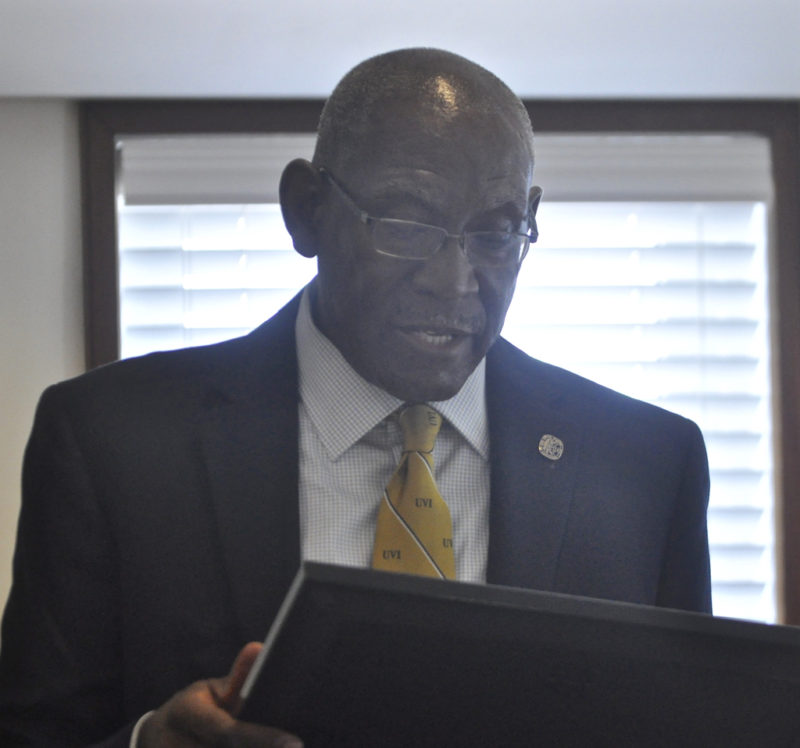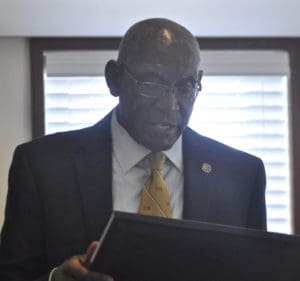 Among the buildings that need to be significantly rebuilt or renovated are: the university's Center for Marine and Environmental Studies; the School of Business building; the West Hall residency building on St. Thomas, which housed 104 students; the Reichhold Center for the Performing Arts, which lost the roof over its stage and flooded badly; the Research and Technology Park building, which opened in 2013 as a strategy towards developing the V.I.'s technology industries; and the school's agriculture experiment station and aquaponics facilities.
The building that housed UVI's St. John Academic Center, where St. John students had the ability to teleconference in to classes, has also been rendered unusable.
Across the university's campuses, lights, security cameras, and solar panels blew down. Servers, computers and other elements of technology infrastructure that were housed in compromised buildings were destroyed, although internet has been accessible with few interruptions on both campuses.
On the school's larger St. Thomas campus, Hall said, there isn't one building that didn't suffer some damage during Hurricane Irma.
The good news is that students who spent the storms in UVI's residence halls, most of them from outside the territory, may have been rattled but were unharmed, a fact Hall attributed to the dedicated work of the school's housing directors, student residence assistants, security guards, and other staff.
150 students were housed on UVI's St. Thomas campus when Hurricane Irma hit the territory on Sept. 6, doing most of its damage on St. Thomas and St. John. There were 90 students in residence on St. Thomas on Sept. 19 when Hurricane Maria followed up. Approximately 60 students stayed on the St. Croix campus during Maria, the more harrowing of the two storms on the big island.
The university has started the UVI Rise Relief Fund to assist students, faculty and staff going through hardship due to the storms. That effort has already raised $25,000 of its $900,000 goal, according to Mitchell Neaves, UVI's vice-president of Institutional Advancement. More than 2,600 people associated with the university were affected by Hurricanes Irma and Maria.
Meanwhile the university has also partnered with other institutions and agencies in broader relief efforts for the territory, and has offered substantial space on its 388-acre St. Thomas campus for the activities of recovery personnel.
The campus's sports and fitness center is being converted into the territorial command center for the Federal Emergency Management Agency, Hall said. Almost 500 employees of FEMA and its partners are expected to be headquartered there in the coming weeks.
The parking lot of the damaged Reichhold Center is being offered as extra parking for the command center. The lot is also, by way of a separate arrangement with the V.I. Water and Power Authority, being used to store trucks and other heavy equipment brought in to help restore power on St. Thomas.
Since the storms, the St. Thomas campus's soccer field has been a temporary base for the U.S. military. UVI property was also used as a distribution point for food and supplies during the relief efforts of retired NBA star Tim Duncan.
In the coming weeks, UVI's Administration and Conference Building on St. Thomas will be a site for residents to register for the Department of Human Service' disaster food assistance program, D-SNAP. UVI's Cooperative Extension Service is also working with the Department of Agriculture to get information to local farmers on available disaster aid.
And UVI's own fundraising efforts are continuing at pre-storm levels, with its fiscal year goal for cash donations set at $2.5 million and its alumni participation goal set at 25 percent.
"It's going to be a year of transition. But we still have to be ready as an institution," said Neaves. "When we come out of this recovery phase the territory will need UVI."
"I have every confidence that UVI will continue to rise as a premiere secondary education program in the Caribbean," said UVI trustee Oran Bowry.
At Saturday's meeting, UVI's Board of Trustees welcomed three new members: student trustee Amiel Brown; faculty trustee Adam Parr; and Terrence Joseph, who also serves as chairman of the V.I. Board of Education.
Other regular business conducted by the board Saturday, most of which occurred in executive session, included approval of the university's Fiscal Year 2018 Operating Budget and Hall's Presidential Goals for 2017-2018.