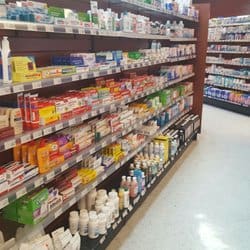 Doctors Choice Pharmacy has announced it is open and is filling prescription medication for the people of St. Thomas and St. Croix. Doctors Choice realizes pharmacies are a vital part of the community and the service they provide can be a lifeline for residents' depending on medications. The dedicated staff at Doctors Choice has worked tirelessly to have locations open just days after the storms hit. The following are locations that are currently open and filling prescription medications.
St. Croix Doctors Choice Pharmacies
C/O Plaza Extra West
14 Estate Plessen
Frederiksted, VI 00841
Phone: 719-1922
C/O Plaza Extra Supermarket
4C and 4D Estate Sion Farm,
Christiansted, VI 00821
Phone: 778-2266
St. Thomas Doctors Choice Pharmacies
9400 Wheatley Shopping Center,
Charlotte Amalie, St. Thomas, VI 00802
Phone: 777-1400
8126 Sub Base Suite 2
St. Thomas, VI 00702
Phone: 774-9825
More Stores will open soon. Residents can go to www.doctorschoicepharmacies.com for more information on store openings and hours.